Your are here: Home // Posts Tagged With john legend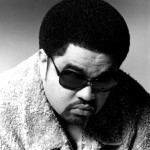 Grace Baptist Church filled to capacity with mourners on Friday for the homegoing service of Legendary Hip-Hop Artist/Actor Over-weight Lover Dwight "Heavy D" Myers.  Among those in attendance were Will Smith & Jada Pinkett-Smith, Queen Latifah, Jay-Z, John Legend, Sean Combs, Usher, and Johnny Gill, delivered a powerful performance of "Never Would Have Made It." It was apparent...
Stevie Wonder breaks down during the performance, as he and John Legend pay tribute to Michael Jackson. WATCH VIDEO CLIP BELOW: TMOTTMedia Network: Blog | Twitter | Facebook | YouTube | Message Board /* Kato HammondKato Hammond is an American musician and journalist. He is the owner and creator of Take Me Out To The Go-Go, Inc. (TMOTTGoGo), editor and publisher of Take Me Out To The...