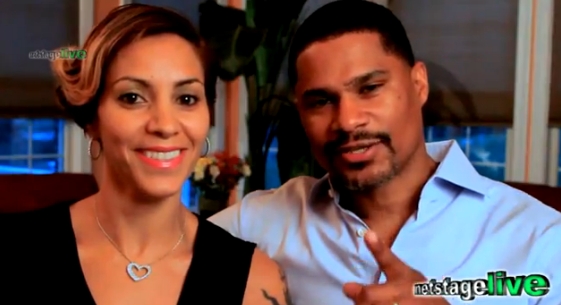 ALL ABOUT THE WYNNS is a view into the life and everyday hustle of two Entrepreneur's.
Marty Wynn, is a American entrepreneur and the founder of the pioneering sports and entertainment company Raging Promotions Inc, and the creator of the social media online pay-per-view (PPV) network Netstagelive. Marty is also a Real Estate Investor as well as a Executive VP of a MLM Inc 500 Company.
Isra Wynn the retired professional 5 Time World Female Boxing Champion has also been inducted into the Hall of Fame. Isra the author of the book Simplifying Nutritional Wealth is an Executive VP in MLM and a fitness coach.
Watch the two as they give you an up close and personal view as they juggle life, family and their everyday hustle. It can all be viewed on www.netstagelive.com starting in January 2013.
Netstagelive is an internet based company which focuses on live event coverage. Our service allows us to broadcast entertainment, news, corporate training, and educational events live on the web in HD and interact with leaders in real time. Netstagelive allows the subscriber to view LIVE training events from anywhere in the world via the internet from their computer or select digital devices (iphone, ipad, velocity, TV, android, etc). This service allows subscribers to participate in seeing the best of the best TRAIN when the opportunity is not available to them in their perspective markets.
WATCH EPISODE #1 BELOW: