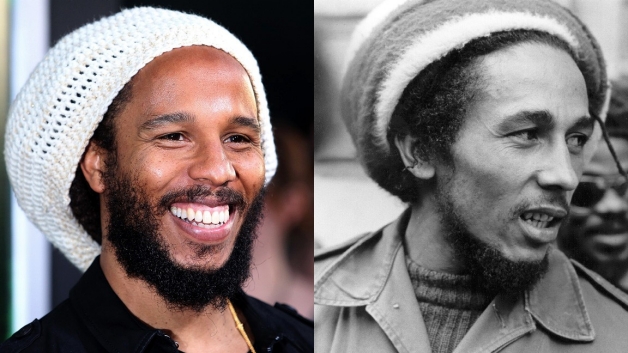 It's hard to believe that reggae music immortal Bob Marley once struggled to appeal to any fan base, but according to his son, Ziggy Marley, Black Americans were late to the party.
In the documentary, Marley, which was released on DVD Tuesday [August 14], there are scenes where Bob Marley plays in the U.S. during the late 1970s to packed arenas. However, his audience members were primarily white, and not the Black Americans with whom he truly wanted to connect. In a recent interview with ABC's Nightline, his son, Ziggy, weighed in on his father's U.S. performances and what he truly desired.
"He had issue with it," said Ziggy regarding his primarily white American fans, "because he wanted African-Americans to hear his message."
Since the 1970s, his father's music has certainly expanded in audience demographic, bringing together many races, ethnicities and nationalities. To this day, he remains one of the bestselling artists of all time.
"He covers such a wide spectrum of people now, and it keeps growing," explained Ziggy. "He has a message for everybody. He has a message for the fighters. He has a message for the peace guys."
———————-