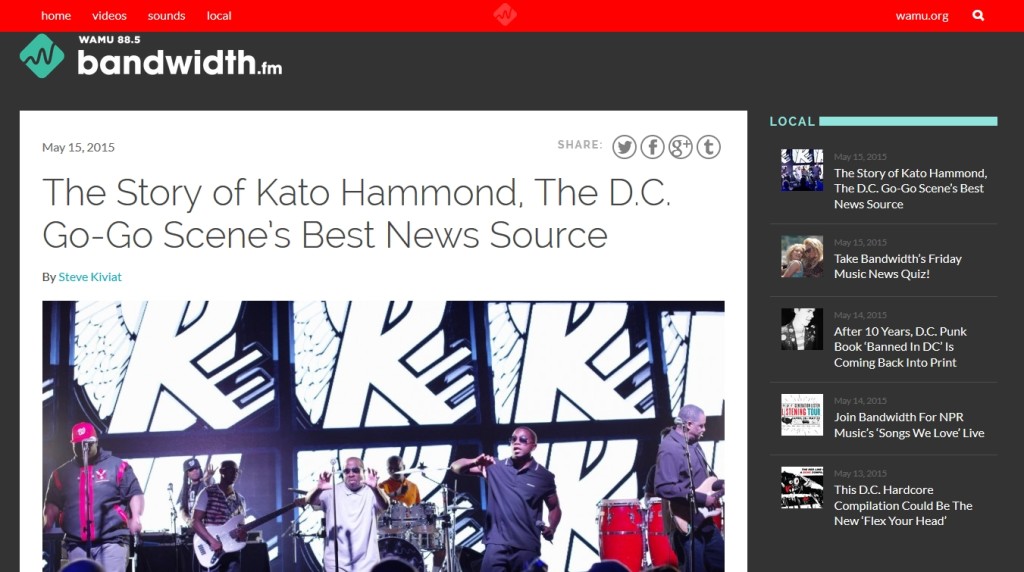 By Steve Kiviat
Kevin Hammond was 14 when he saw D.C. go-go band Rare Essence — in matching red sweatsuits — perform at Prince George's Community College. The band didn't do a song, stop, then start another one like other groups he knew. Essence just kept going. It was 1979, and that show changed Hammond's life.
This year Hammond — who goes by Kato — turns 50. After that Rare Essence gig, he went on to sing and play guitar in go-go bands Pure Elegance and Little Benny and the Masters and rap in Proper Utensils. In 1996 he founded the website that would become a news source for the go-go community: Take Me Out to the Go-Go. It's still active today.
Today, Hammond releases his self-published memoir, called, of course, Take Me Out To The Go-Go. It's different from go-go books like The Beat by Kip Lornell and Charles Stephenson and Go-Go Live by Natalie Hopkinson, which take a historical view of D.C.'s homegrown music. Hammond's volume is instead a personal tale, exploring his life story and the hold that go-go has had over him for nearly four decades.