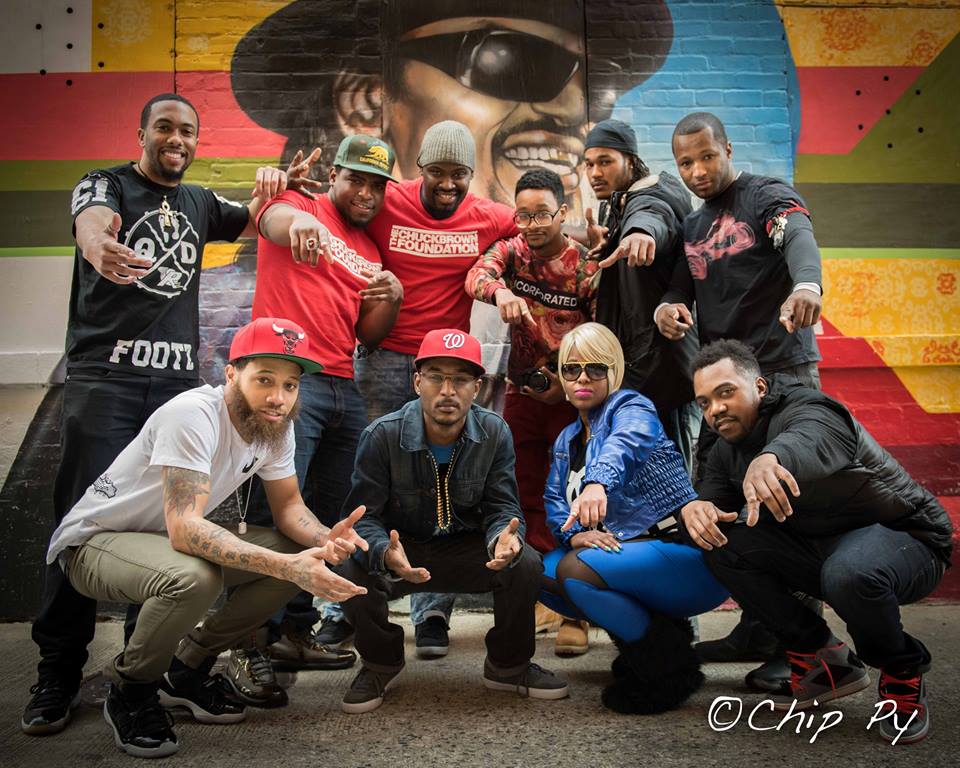 As part of DC's Black History Month, photographer Chip Py releases a photograph portraying the adult children DC Go-Go Legends Chuck Brown, Sugar Bear, Footz, Little Benny, D Floyd, GoGo Mickey and Derek Paige, who all gathered in front of the Chuck Brown mural at Ben's Chilli Bowl for the photo shoot.
From left to right:
Top Row:  Devin Davidson (Footz), Wiley Brown (Chuck Brown), Nekos Brown (Chuck Brown),
Brion Scott (GoGo Mickey), Derek Paige Jr. (D.Paige), DFloyd Jr. (DFloyd).
Bottom Row:  Brian Harley (Lil Benny), Mickey Freeman (GoGo Mickey), KK Brown (Chuck Brown), Brandon Pugh (Sugar Bear).