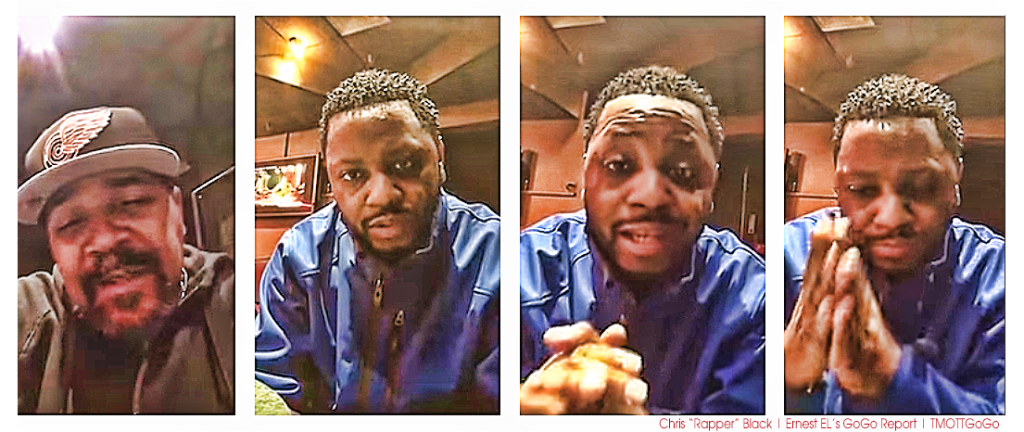 What started out as Ernest EL's usual routine of visiting Go-Go events of bands across the city, reporting them live to a Facebook audience via his trusted mobile devise, and sometimes even having a quick chat session with some of its band members after the show, turned into a chat session that evolved into an interview session which lasted 1-hour long.
On Thursday, January 14th, after covering a Project 71 event, Ernest EL of The Go-Go Report, sat down with the band's lead conductor Chris "Rapper" Black at Martini's for an estimable interview session. As a matter of fact, I remember a time many years ago when trying to get Chris to speak anything outside of his comfortable stage environment was a mission impossible. But here in 2016, this is exactly what has taken place.
In fact, not only did Rapper talk about the night in question, but he actually fully opened up to a wide range of interesting subjects ranging from his childhood life, to his inspirations and beliefs, to his years and passions with Northeast Groovers, 911, The What? Band and Project 71, to his relationships promoters, his audiences, his bands, and so much more.
CHECK OUT THE INTERVIEW IN ITS ENTIRETY BELOW: