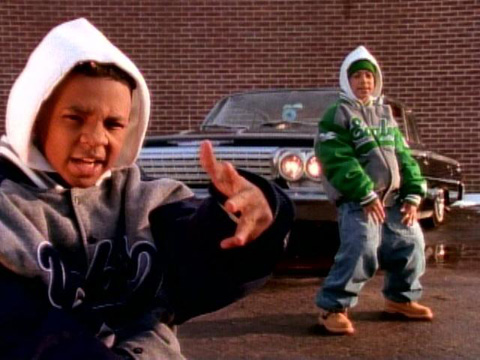 Chris Kelly, a member of the rap group, Kris Kross, has been found dead in Atlanta.  An investigator found the 34-year old today, and he was pronounced dead at 5 pm at the Atlanta Medical Center.
Police don't know Kelly's cause of death as of yet, but they are conducting an investigation and an autopsy.   Kelly was the "Mac Daddy" in the famous "Jump" video that etched the group's name into hip-hop history.  They were known for wearing their clothes backward in their performances, creating a trend that was replicated world-wide.
Kelly performed along with Chris Smith, aka Daddy Mac and their biggest album was released in 1992, "Totally Krossed Out."
The duo also sang the "Rugrats Rap" for Nickolodeon and were discovered by Jermaine Dupri at an Atlanta shopping mall.  They signed with Dupri and Ruffhouse Records to record their first album.   "Totally Krossed Out" was entirely produced by Dupri, selling four million copes in the US.  Their top single, "Jump," was number one on the Billboard charts for eight weeks straight.