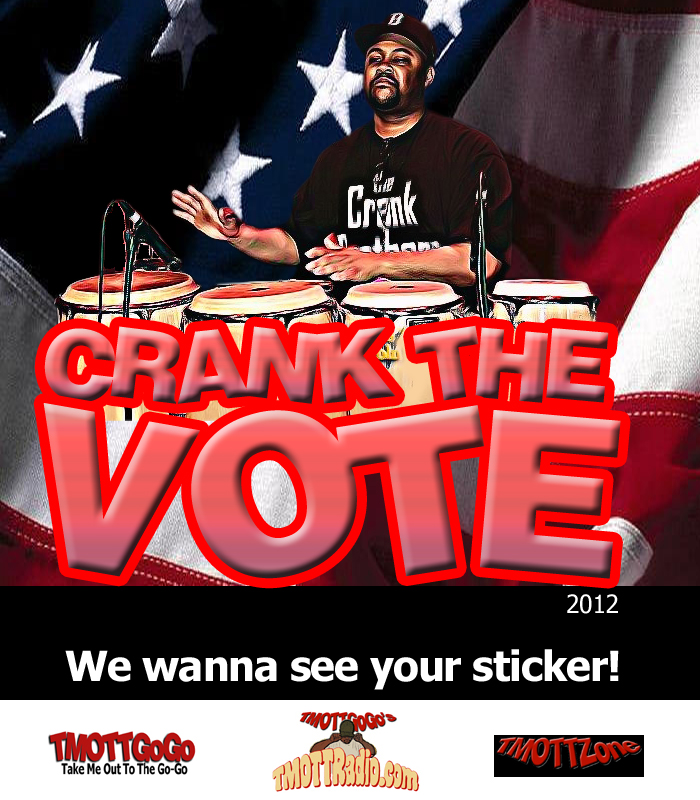 Okay… check it.  As the election day (Novemeber 6) is just a little over a week, and early voting has already begun, TMOTTGoGo/TMOTTRadio has decided to give away a FREE CD Package entitled "The History of Go-Go" to every single person who has exercised their rights and voted.
This CD Package will contain over 60 Go-Go tracks covering over 30 years of Go-Go music (see CD Cover Image below).  The only things you have to do to receive your CD Package is to:
Vote, and
Send us a picture of that pretty little sticker you receive that says, "I Voted" to our Twitter @TMOTTGoGo.
It's that plain and simple.