Local DMV band Caktuz & the DOPESH!TE are set to appear on VH1's new hit series The Breaks this season. Caktuz (co-creator of Corleone's Way web series) was hand picked by Co-creator/ Executive Producer Dan Charnas to portray an early 90's Go-Go band on episode 6, scheduled to air on March 27, 2017.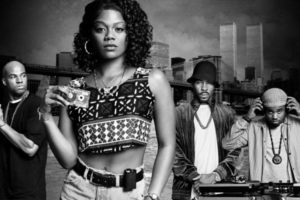 Inspired by the book by journalist Dan Charnas entitled The Big Payback, The Breaks is written, directed and executive produced by Seith Mann with a story by Mann and Charnas. John J. Strauss is joining as Executive Producer for the series. The film followed three young friends fulfilling their hip hop dreams in New York City in 1990, and the series will continue to explore their triumph and heartbreak trying to make their mark in a new and complex hip hop culture.
Soon after the film's completion, producer's of the VH1 original network series; The Breaks turned to Caktuz for authentic musicians who could portray a go go band of the early 90's. The 6 man band selected bring a heavy history of music making,as well as the sibling offspring of a Go Go music legend. Pop/R&B producer SilleStar (Tameka 'Tiny' Harris, Karlie Redd, Brandy), vocalist Kenny Black, drummer LeAngelo 'Lo' Jacobs (UCB, Qlick)), Lil' Mickey Freeman (Rare Essence, E.U.), BeeJay Boogie (Rare Essence, Qlick), & frontman/ MC Caktuz (signee to M.O.P.'s Billy Danze's We Build Hits label) make up the members of this self-described 'dope ass band of geniuses'.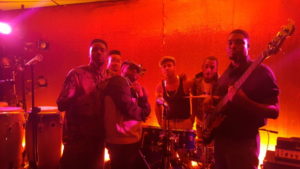 Read more about Caktuz and the entire project HERE