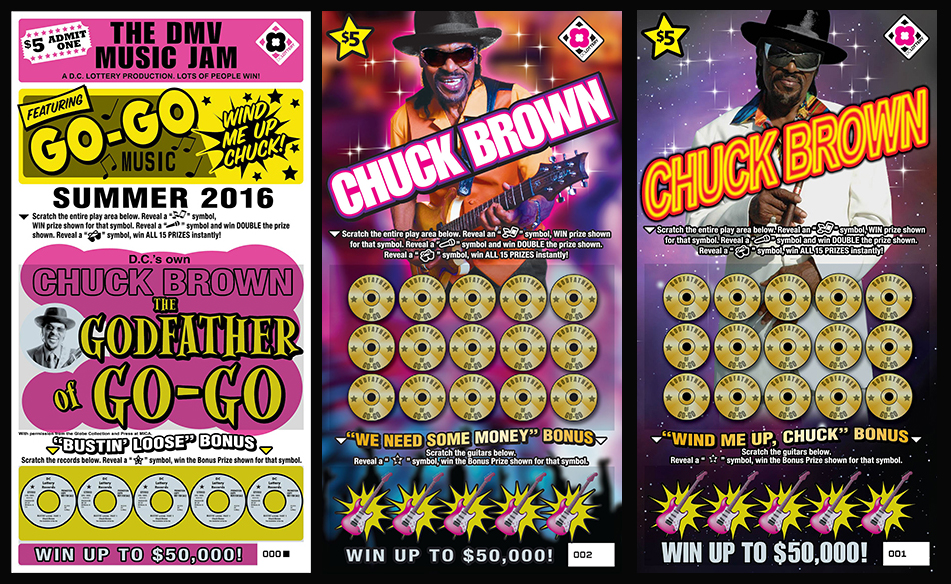 Chuck Baby give me some luck!
Yep, the DC Lottery has just released new scratch tickets commemorating the legacy of the Godfather of Go-Go, Chuck Brown.  Two displaying a large image of Chuck, and one in the format of the old school Go-Go Globe posters.
How do you play them?
Glad you asked.  Basically you scratch the entire play area images that are in the shape of record disks. If you reveal a "MUSIC NOTE" symbol, you WIN the prize shown for that symbol. If you reveal a "MICROPHONE" symbol, you win DOUBLE the prize shown. And if you reveal a "SUNGLASSES" symbol, you win ALL 15 PRIZES instantly!
The price of each ticket is $5.00, and the range of cash prizes you can win range from $5.00 to $50,000.  All totaling over $1 million in total prizes.
For more information, click HERE