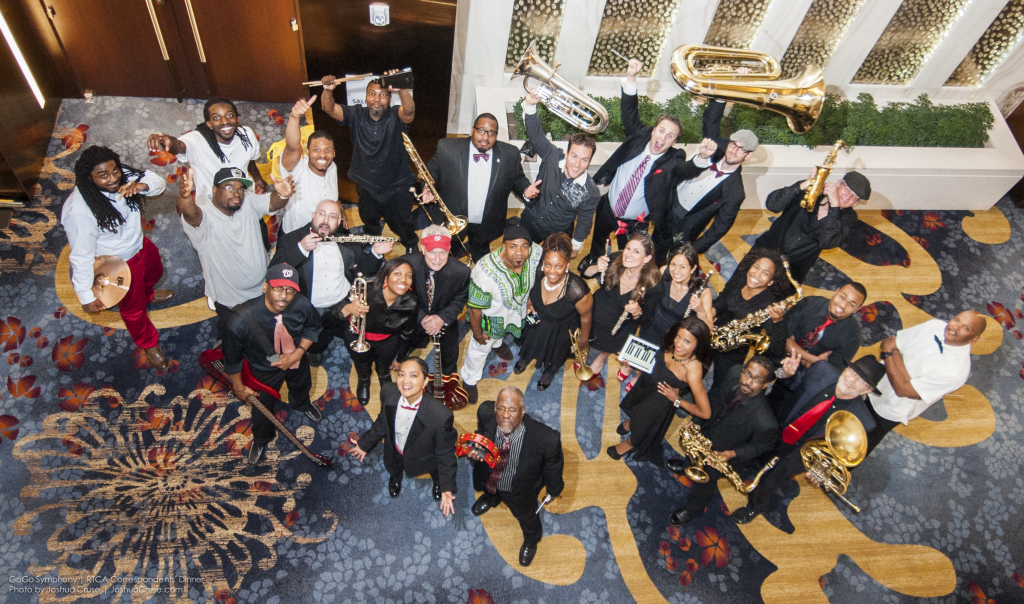 Go-Go Symphony, the swinging classical orchestra rocking it over Washington DC's go-go beat, has been asked to participate in Washington DC's first official showcase at the South by Southwest (SXSW) Festival in Austin Texas! This is an amazing opportunity to bring go-go and classical music to an internationally renowned festival, but they can't make this happen without your help.  And they must raise funds by January 30, 2015 in order to attend the festival.
This is where you come in:
The Impact
Go-Go Symphony has performed at Washington DC's Atlas Theater, the world famous 9:30 Club, in the Folklife Festival on the National Mall, and for the CNN televised Annual Radio and Television Correspondents Association Dinner.
SXSW is filled with shows and music industry events that will bring our unique mix of classical and go-go to a whole new world of fans, and help both Go-Go and Classical genres expand worldwide.
How Can You Help?
Here are the expenses that will be covered:
Airfare (WAS->AUS, 3/16-18/15 roundtrip, median price from expedia.com on 1/20/15, estimate), $487.20 ea. @ 20 members: $9,744.00
Hotel (average of highest + lowest rate SXSW.com recommended hotels, average 192.50/night for two nights), $385.00 @ 10 rooms: $3,850.00
Per diem ($30/day for 3 days = $90/person) @ 20 members: $1,800.00
Compensation ($250/person), $250.00 @ 20 members: $5,000.00
Other Expenses (travel insurance, ground transportation in Austin, checked bag fees, large instrument rentals): $5,000.00
TOTAL: $25,394.00
FOR MORE INFORMATION & HOW YOU CAN HELP, PLEASE CLICK HERE
CHECK OUT THE VIDEO CLIP BELOW: