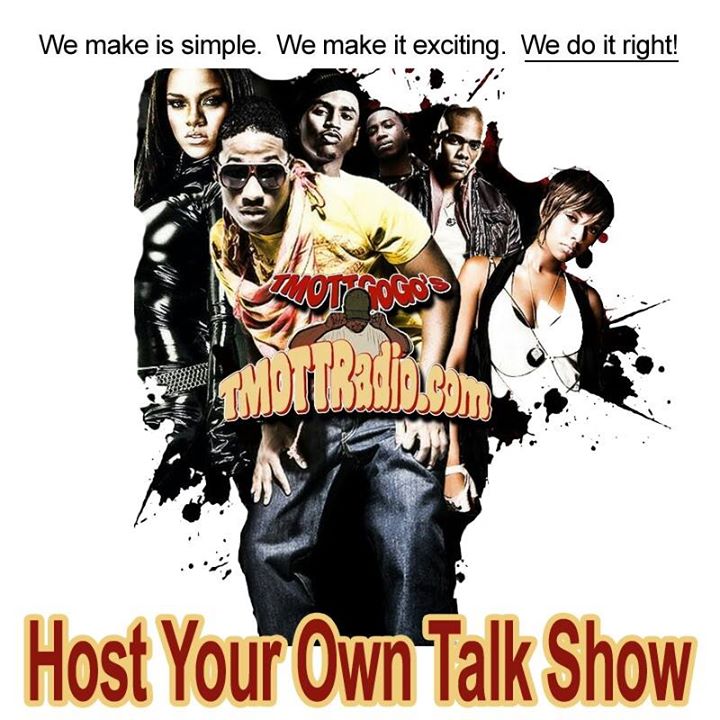 Several months ago, TMOTTRadio launched a successful Online Crowdfunding Campaign for the purpose of setting its platform for the availability of live programming.  Although the campaign did not reach its total mark, thanks to the contributions of many, we were able to obtain enough to set the wheels of live programming in motion.  And now, the dream goal has becoming a reality.  TMOTTRadio is NOW active in live programming.
So check it.  We are ready:  If you have the message, the idea, the insight, and the music, we now have the perfect outlet to build and reach your listening audience.
TMOTTRadio now has openings towards strengthening its lineup with show hosts, DJs and other modern-day messengers. Point blank, there simply is no better place to produce and stream a show than TMOTTRadio.  With our remote style setup, you will be able to reach listeners around the world from virtually any location in the world. Not only that, but you will have control over your content and advertising. TMOTTRadio is ideal for experienced hosts as well as those with big ideas but little to no broadcasting experience. We provide all the expertise and resources you need to launch your show. We also have and provide the capabilities to help promote your show and raise your profile through our TMOTTMedia platforms, to include social media, as well as our other channels and platforms.
For more information, visit HERE!