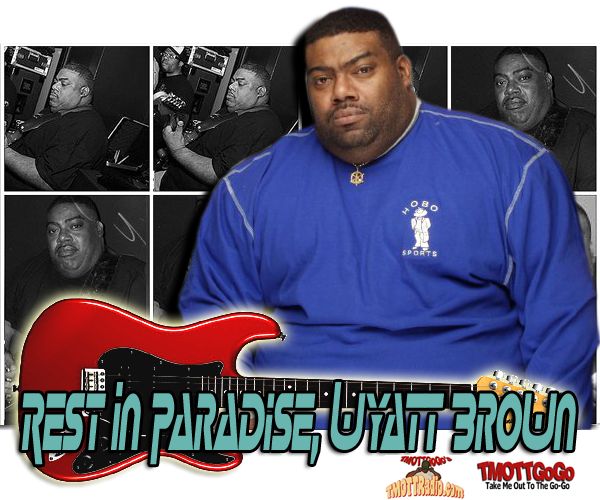 We are saddened this morning to report on the passing go-go's own Wyatt Brown, lead guitarist for Let It Flow Band.
Although details have not been given at this time, Wyatt who also played with groups such as DMV and Millennium Band, passed some time last night just two weeks after being released from the hospital.
We at TMOTTGoGo would like to send our sincere condolences and prayers to and for the family, friends, and band members.
Details of arrangements will be given as we receive them.
———————
The following clip below is of Let It Flow Band performing live at the CIAA Weekend's Whisky River, artists Big Daddy Kane & Kid graces the stage with them: