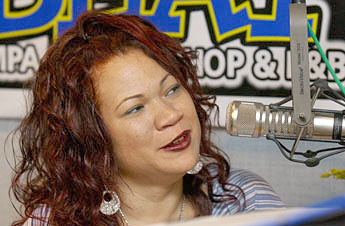 Listeners of DC's adult urban contemporary Magic 102.3 might be wondering what happened to all of the DJs.
Owner Radio One said WMMJ is "changing direction," and as a result, has fired all of the local jocks – including Olivia Fox, Suge, Mike Chase, Alvin John Waples, all weekend talent and music director Chris Harris.
The only survivor is Tom Joyner's syndicated morning show, which will continue on.
Radio One has yet to announce the station's new direction, or who, if anyone, will replace the fired DJs.
Kato:
For some reason I can just hear Cathy Hughes' voice as she says, "THIS… is reality radio!"
As per her Facebook Page,  Olivia Fox will be releasing an official statement this Friday 6-25-2010 at 12 noon, @ www.oliviafox.com.