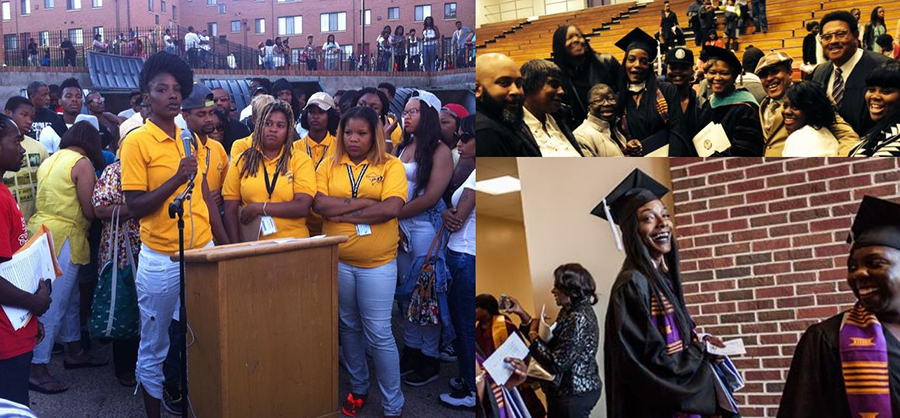 When the Benedict College president officially conferred the title of graduate on Monica Watts and her classmates on the morning of Saturday December 13, the Southeast Washington native pumped her right fist above her head in triumph…  Earning a B.A. in Interdisciplinary Studies.
That same fist had earned Watts the nickname "KO" for knockouts she posted whenever she squared off with girls, women and even young men as she fought her way through the Woodland Terrace neighborhood in Ward 8 as a leader of a girl gang during high school.
When she was 15, gang interventionists from Peaceoholics offered her a path to change.
"After we got Monica out of the gang life and facilitated a truce with her rival community, the Peaceoholics were forced to shut down because of ruthless politics! However, the village came together to help us get Monica across the finish line. I continue the work and if you would like to to assist with you time or resources please don't hesitate to inbox me. I thank God for this as she is one of many youth people gave up on and we stuck with them until they made it!!!"
-Ron Moten
See Monica's story in the Washington Post  HERE>>
CHECK OUT VIDEO CLIP BELOW:
(Photo collage consist of pics via Sean Rayford/For The Washington Post & Ron Moten Facebook page)