I have tried to go in and write this many times. But no matter how many times I start it over, I will never be able to put into words my gratitude for Preston Blue and the knowledge, wisdom and friendship he brought into our little world – by our, I mean us and you.
On the inside index pages there is a picture of Preston standing on the steps in front of the original Motown home studio.  And the words behind him reads "I Am Motown."  This picture is so significant and so powerful to me because it exemplifies the true essence of what Preston was to music.  He was music.  Whether the statement is saying "I Am Motown" or "I Am Go-Go" or "I Am Music" in general, it all represents the same the thing.  The truth and proclamation of what one stands for, represents and embodied.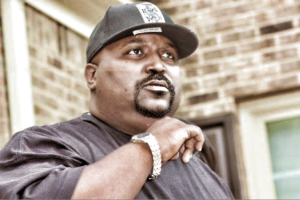 He was more than just a business and creative partner… and deeper than just a friend. He was a brother. His family was family to me. My family was family to him.
His knowledge and experience in the music industry that brought with him to the TMOTTGoGo platforms helped to set at levels that many paid attention to and some even tried to duplicate.
The brainstorms and platforms that we created together through the TMOTTGoGo and Bag of Beats channels are the most significant events in my life thus far. It changed absolutely every aspect of it, and took up much of the life that I am able to remember. And as a family, we experienced mourning and heartbreak and overjoyment and long days that turned into long nights, each and every moment so creatively beautiful.
One minute we were building on the platform that turned out to be the very first online go-go radio station, the next minute we were building on the idea of filming and publishing the very first Go-Go DVD Magazine, the next minute we were continuing out attention to managing the Fatal Attraction Go-Go band, to include branding, recording, marketing and performing.
The moments that we shared are forever. That energy we created amounted to something much greater than a simple end. The days of hanging out with folks such as Guru and Premiere of Gangstar, or out in Philly with Ludacris, Chaka Zulu and their crew, Ice Cube and his Mob and that night Nena game him the blues, taking Dwele to the 94th Areo Squadrum to give him a taste of the Go-Go flavor via the Lissen Band, roughing it off while mingling with Janet Jackson and then boo Jermaine Dupree, etc. I mean, the list goes on and on and on. And that's just the areas outside of the go-go arenas. Because inside the go-go arenas, we were basically everywhere and doing everything. From the trips to Cleveland Ohio's
Rock N Roll Hall of Fame as part of the movement trying to help get Chuck Brown inducted, to covering the bases at events
such the CIAA.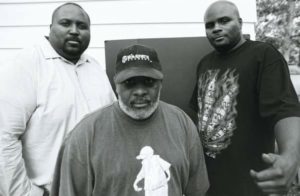 When it came to building and creating, we did more than talk about it. We made things happen. The ideas that you, Mark and I would sit around and come up with, we would bring them into manifestation. Everything we did was in effort to give what we thought the go-go music culture deserved, that we knew it needed. We tried to represent it as best as we could. But more than that, we aimed to make it acceptable to all.
If we have ever become the reason for a friendship, or heightened one, then goodness and thank God we did our job.
Rest In Peace to you my brother. Until we meet again. I love the world we made.