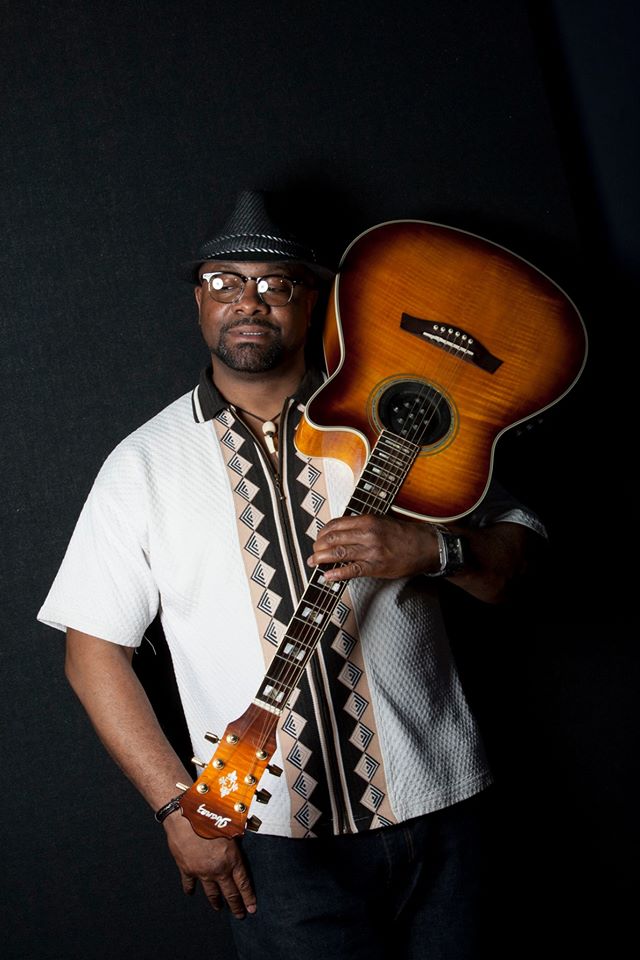 Time and again, we like to put focus on individuals within this music culture who have not only grind in the trenches, but continue to exemplify their growth in their music and their maturity as an artist.  And Wayne Davis is no exemplary to this process.
A veteran bass player in this industry of over 20+ years, Wayne has footprints ranging from a variety of bands, such as The Mighty Groovers to Miriam Wright to Signature Live to Proper Utensils.  And now while the timing is right, he's finally come forward with a project of his own that embodies the experiences he's gathered from the roads he's traveled.  It's simply entitled "A Childhood Dream".
What is your name?
Wayne D. Davis
Where are you from?
Washington, D.C.  However, I lived in Folkston, GA from 76-79, Hollywood, FL from 79-81 and again in Hollywood, FL from 87-90.
Thinking back to early childhood, what was your first experience with music for the first time like?  What song do you remember most as a child? 
From what I've been told, at age 2, I used to play my mothers pots on the kitchen floor while she prepared dinner.  However, me, my brothers and cousins (females) used to make sudo-bands with morracas, tambourines and anything that we could beat on.  If I had to pic one song that I remember most as a child it would be "Grazin In the Grass" by Hugh Masekela.
What made you first realize that you wanted to pursue a career in music?
I knew from as far back as I can remember that I wanted to pursue a career in music.  I didn't pick music, it picked me.
How old were you when you started getting involved in music? 
I got my first drum set at age 8.
How did you become involved in the type of music you play/sing now? 
When I was about 14, my older brother took me to my first Go-Go and from that experience everything that I did in music was based on my Go-Go roots.
Can you give me detailed information regarding your upcoming Da Bass-ics project "A Childhood Dream"? 
The CD is something that I always wanted to do, based on a dream that I had as a child.  In the dream, I was hearing the song "Hollywood Swingin" by Kool and the Gang and I was imagining myself performing on stage.  However, I was playing the drums in my dream.  The CD is a eclectic mix of who I am as an artist (musician, songwriter and arranger) that displays different genres of music that have shaped my style.  Basically it's a musical portrait of me.
Can you give me a brief rundown of the experiences that you have had in the music industry (i.e., groups, bands, other other projects leading to where you are today)? 
I've had the pleasure of playing and/or recording with Pookie Hudson & the Spaniels, The Midnight Movers (Wilson Pickett's band), The Choice Four, Mouse Trap, The James Brown Experience,  Miriam Wright, Teri S, Miracle, Grenique, Maiesha Rashad, Citilites, Eternity, Angela Johnson, MVP, Pure Elegance, Paradise, Publicity, Nexxx Level, Reach, Clarence the Bluesman Turner, Chance, Class, The Mighty Groovers, Rare Essence, The Groove Masters, N 2 Deep, PB Experience, Suttle Thoughts, The Soul Patrol, Proper Utensils, Signature Live and more.
What can people expect to see at your live performance? 
Every time I play regardless of who I play with, I try my best to leave it all on the stage.  I strive for perfection, great tone and groove.  Stage presence is also important, so I try to look and sound the part and I always focus on being a professional.  To do what you love and to have people love it also, is a true blessing.
What do you feel distinguishes "an artist" from just a musician? 
What distinguishes an artist is creativity, style and approach to interpret lyrics/music as well as daring to be different.  An artist will always be identifiable.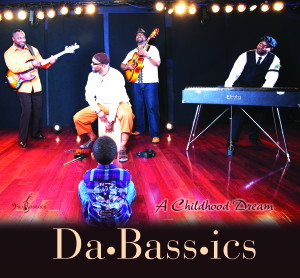 What project(s) are you currently working on now, and how soon can we expect a release of it? 
My pet project Da Bass-ics is due to be released in early December of this year.  I'm also working with the PB Experience, on a song called  "Momma Said" that is currently available on iTunes, a cover "Christmas Time Is Here Again" due for release for Christmas and others due to be released soon.  I'm in the studio with Signature Live working on material that should be released before the summer hits.  I've done work on forthcoming releases from Kal-El Gross, Kimberly A. Lewis, Kevin "Bam Bam" Sykes and a movie by Michael McCorkle called "All the Man I Need".  I also recently worked on a project called Crescendo and they have a release on iTunes called "Let's Dance".
Is there anything that you would like to do in addition to making music? 
In my spare time, I enjoy cooking.  I would love to some day do a DVD of some of my favorite recipes.
Art & Music has an impact on both young and old. Everyone loves a celebrity, so what advice do you have for the youth of today? 
I think everyone should have a great deal of humility and being an artist we should never forget it.  Also, we should always be willing to help someone (in and out of music).  In regards to being ready presenting your art, I personally live by the "five P" rule:  Prior Preparation Prevents Poor Performance.    While being a celebrity might be cool for some, you should always have your craft polished and ready.
If you had only five minutes on earth to perform one song that could leave a great impact on the world today, what song would you perform and why did you choose this particular piece? 
"What's Goin On" is my favorite song of all time.  The lyrical content is still relevant today, it speaks of "Peace and Love" and volumes to what would make a perfect world.  The chord structure and melody are relatively simple yet is very orchestrated which makes the song interesting every time you hear it.
Do you have any video links where people can see you?
Is there anyone special you would like to thank for making your dream come true as an artist? 
My mother the late Joenetta Edge not only supported me in my dream but also allowed thirteen other kids to take over her basement twice a week over a several year period.  My father, grandmother, aunt and brothers are all responsible for shaping my musical taste and style by exposing me to different types of music.  My kids keep it 100 with me and let me know when something sounds good or bad.  Eirk Brown and Herb White of Uniqek Sound have both been extremely supportive of my "Childhood Dream" for over 30 years.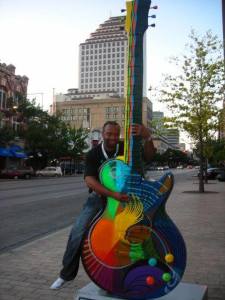 Just for fun… finish the following sentences!
Without music, I would be:  Lost.
Music is:  the heartbeat of my being.
My music makes me feel:  free and at peace.
I write the songs because:  that's what I hear in my head.
Support music because:  its the universal language to all mankind.
Thank you kindly!