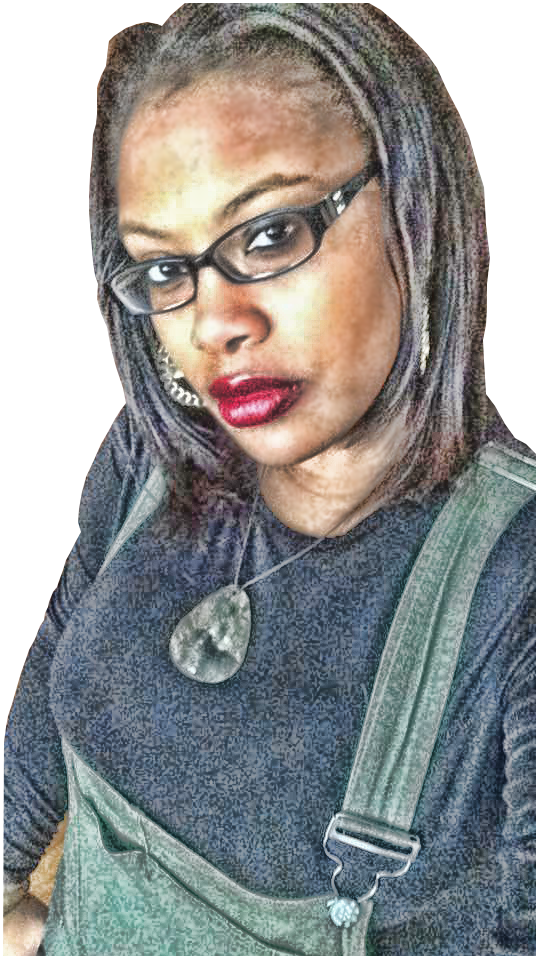 As we continue the focus of this issue on some of the community voices that can be heard on the internet radio platforms, we profile an individual with not only a familiar voice through the waves, but also a strong contagious social smile.
Rayneka Grant entered the internet radio scene in 2011 with an online Go-Go based program called Da Blend Show. Along with co-hosts DJ DMoney and Bootsy Vegas, this personality has taken part in many go-go related endeavors, from events such as Battle of the Belway to coordinating the Viewer's Choice Go-Go Awards to hosting youth activies across the community.
Whether you call her Rayneka or Neka Ray, what exactly is her story? Well… let's find out!
TMOTTGOGO: What is your name?
RAYNEKA: My name is Rayneka but I'm also known by my name backwards, Neka Ray.
TMOTTGOGO: Where are you from?
RAYNEKA: I was born at Greater Southeast Hospital in Washington DC which is now known as United Medical Center. I was raised in Prince George's County, Maryland.
TMOTTGOGO: What got you into radio?
RAYNEKA: Listening to the radio as a child, I would hear radio personalities speak on various topics and play different music. They had a voice and music made people happy. I knew I wanted to make a difference and be a voice for others and what better way to do that than being in radio.
TMOTTGOGO: What's been the biggest challenge in broadcasting online for the Go-Go culture?
RAYNEKA: The biggest challenge in broadcasting online in general is trying to transition different demographics to listen to internet based programming. Most people are used to terrestrial radio. AM/FM radio has been everywhere for over 30 years…boom boxes, Walkmans, cars, clocks (clock radios) etc. So now with the introduction and expansion of the Internet, online broadcasters are trying to convert terrestrial radio listeners to Internet based programming. Cars are now being made with wifi built in which should and/or will help online broadcasting grow and expand. But more outlets need to be created to gain more listeners.
Online broadcasting for the Go-Go culture is harder. Go-Go is a smaller market compared to R&B, Rap, Country, and Pop just to name a few. Go-Go music has had a decline in music play from terrestrial radio. So trying to transition an older audience who may not be familiar with Internet programming to change their ways of listening to terrestrial radio to Internet radio can be complicated. The younger generation is more Internet savvy but Go-Go hasn't been as prominent as Rap and Hip-Hop when it comes to radio play. So many, not all, are  satisfied with the small airtime provided to Go-Go on terrestrial radio. Because of the growth of the Internet and Internet based programs, there are many more outlets for the Go-Go culture, but many are unaware and many don't look at it as a viable source compared to terrestrial radio, which shows that the transition from terrestrial radio to Internet programming is definitely the biggest challenge in online broadcasting for the Go-Go culture.
TMOTTGOGO: If you weren't in radio, what do you think you'd be doing professionally?
RAYNEKA: If I weren't in radio I'd probably be an A&R, event planner or guidance counselor.
TMOTTGOGO: What do you like to do in your spare time?
RAYNEKA: I'm such a workaholic, so I'm always working on something. But outside of working during my spare time I like to go to different events supporting friends and family and spending the time with them that I don't normally get to do.
TMOTTGOGO: What would you like to improve in your role as radio show host this year?
RAYNEKA: I plan to get more involved with youth activities such as sporting events, pep rallies, and community events.
TMOTTGOGO: Who is your role model, and why?
RAYNEKA: Cathy Hughes of Radio-One has always been an inspiration and role model to me and my career. The sacrifices she made to make her dreams come true when odds were against her were more than inspiring. Being a woman and a black woman at that in a male predominant field made it harder for her but she made it look easy.  She worked hard and didn't let obstacles stop her. There isn't any obstacle that I have faced and will face that will stop me from doing what I love. Cathy Hughes made a difference in radio and her community and I will too.
TMOTTGOGO: Tell me about a project or accomplishment that you consider to be the most significant in your career.
RAYNEKA: The most significant accomplishment in my career was graduating college. I graduated from Howard University and received my Bachelor of Arts degree. I learned 90% of what I know about radio while at Howard. Some experiences in life can't be taught. The experiences I had at Howard helped mold me into the person I am today.
TMOTTGOGO: How important is building a real relationship with the music you're playing for your own approach?
RAYNEKA: Building a relationship with the music I play is extremely important. People have different moods and connections with music. I have to be able to connect with people as well as the music I play. I have to put myself in the artists shoes sometimes to get people to understand and relate to different songs and genres. For example, it's hard to talk about the structure or history of Go-Go and play certain Go-Go songs if I don't have a relationship with the music, the artists, and the people listening to it. People would question my credibility and I'm a very straight forward person and if there's something I don't know I'm going to find out.
TMOTTGOGO: What makes you decide to play a particular record during one of your sets? Is there a criteria other than pure subjectivity, for selecting what to play?
RAYNEKA: I respect all artists and their crafts and I'm a fan of all music. So sometimes the music varies depending on topics and mood of the show. But I definitely try to play new music from up and coming artist, because we all have to start somewhere.
TMOTTGOGO: How has social media impacted your job?
RAYNEKA: Social media has impacted my job both positively and negatively. It definitely has its advantages as far as being able to reach more people (fans and artists alike) but it also makes it hard because most radio listeners are accustomed to AM/FM radio.
TMOTTGOGO: Through your works in broadcasting media, who's the most memorable person you've met?
RAYNEKA: Most memorable person I've met would have to be Cathy Hughes. I had the chance of interning at Radio-One and was able to meet her. The attention and respect her presence commanded was amazing to me. Everyone listened and followed her direction and people looked at her in awe as if God himself was speaking. Everyone always spoke highly of her and I understood why. She definitely is all about business and I can respect that.
TMOTTGOGO: For as long as you have been associated within this Go-Go music industry, what can you say are some of the changes that you have noticed over the years?
RAYNEKA: One change I've noticed is that there's a new band created almost every month trying to recreate the sound of go-go in their own way. That could be a good and bad thing though. Too many bands can cause separation of fans and saturation to the music. But it also means the music is spreading.
TMOTTGOGO: How do you think you would like to be remembered by everyone when all is said and done?
RAYNEKA: I want people to know and be able to say "she made a difference" and/or when things are happening people would say "she would say this or do it like this." If I can make a positive impact on at least one person I would be satisfied but I won't stop at just one.
End/