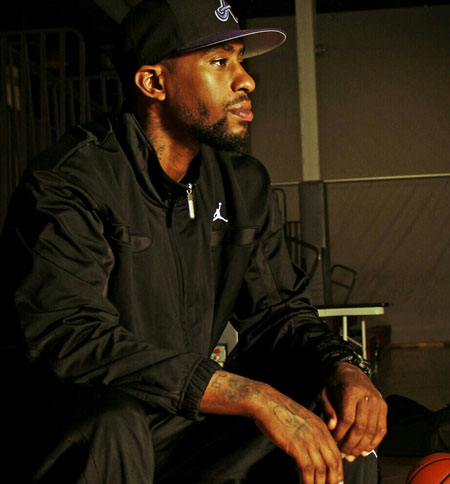 We are saddened to hear the tragic news regarding the death of Goodman League legend Jamar Board aka Silent Assasin. While the exact details of the cause of death is unknown, sources have confirmed that Board was shot to death. Board is one of the more significant Goodman league ballers in the DMV.
Board is undoubtedly known for his sharp-shooting, heart of a lion and the ability to score in bunches. A gifted player who set the Goodman league scoring record of 75 points for the best summer league in the nation.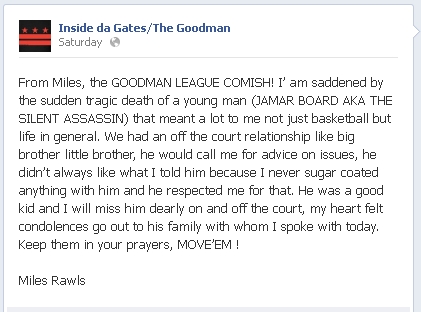 .
.
The video clip below is a tiny taste of Bradley Nesbitt's soon to be released documentary of the Goodman League, which shows a part he filmed on the Silent Assasin.
.
The video clip below includes highlights from Board's record 75 points performance at the Goodman League. This game was actually stopped with 4 minutes left, which left speculation that Board could have possibly reached 100 points.