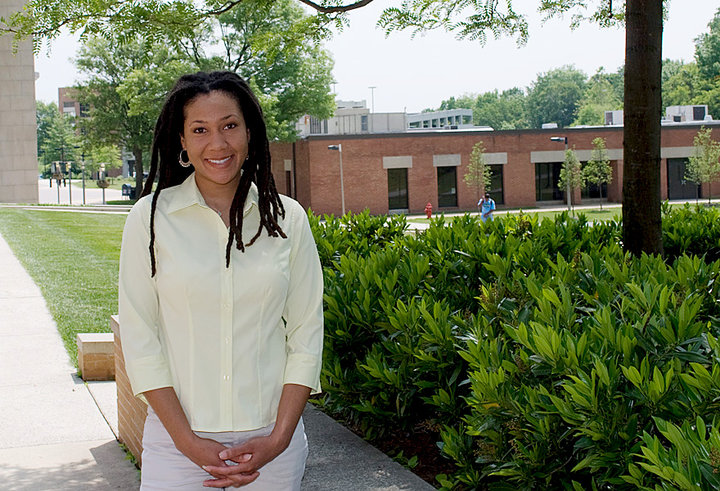 TMOTTGoGo is very proud to announce the graduation and excellent work of our very own Tahira Chloe Mahdi from the University of Maryland, Baltimore County (UMBC)!   Tahira 
now has her Bachelor of Arts in Psychology — Magna Cum Laude — and is a member of the prestigious Phi Beta Kappa Society.  Other honors and achievements include:
Distinguished Award Scholar, Department of Psychology (2009 AND 2010)
Omicron Delta Kappa Leadership Honor Society
Honor Society of Phi Kappa Phi
France & Merrick Scholar
Charlotte W. Newcombe Scholarship
Richard & Roselyn Neville Memorial Fund Scholarship, UMBC Women's Center
Undergraduate Research Award Scholar
Research Assistant, Lab for the Social & Psychological Study of Sickle Cell Disease
Tahira is also honored to be one of UMBC's featured graduates of 2010!  Check it out!
http://www.umbc.edu/classof2010/#pic21
Many of you may remember Tahira as Agent 99 from our early days as a featured writer in TMOTTGoGo Magazines.  She was also a co-host of the WTGO Go-Go Radio Show, as well as the Kato & The TMOTT Crew Morning Show (which aired on GoGoRadio.com).   Tahira has also been hosting the TMOTT produced IT Factory online video show (see video clip below).  As well, Tahira has also authored two books, God Laughs. Too: Incidents In The Life of a Black Chick and How To Be Queen Of The Universe.
For more information about Tahira, visit her at the Tuff Crowd.
WATCH VIDEO CLIP BELOW: