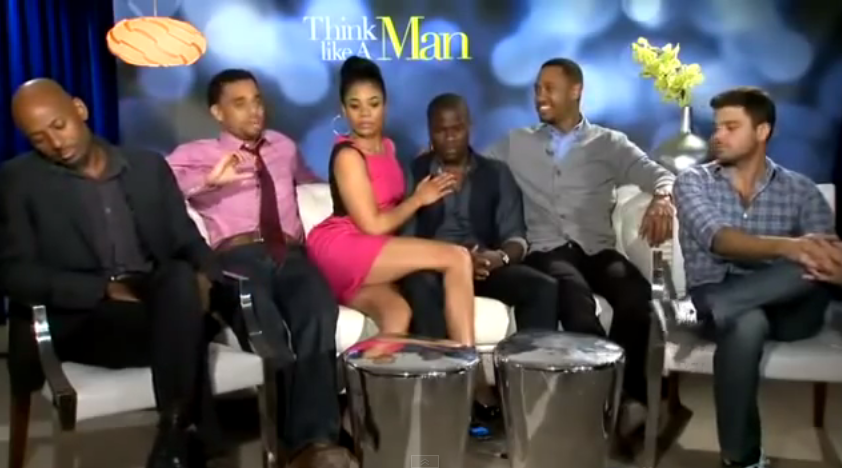 It's always tough to get an interview on TV and not get distracted. Whether it's due to people walking around on the set or something happening that wasn't necessarily expected.
Kevin Hart was doing a group interview on his movie Think Like A Man and he ended up getting very distracted. It's easy because it's TV but it's also pretty easy when Regina Hall, who also plays in the movie, decided she was going to feel him up. Needless to say, Hart was very distracted but he pulled through like a champ as he discussed the new film.
"I think it was breakout role for sure," she said as she felt him up. "I certainly see him different."
Oh boy did she, but Hart wasn't the only one who got in on the fun as Hall decided she was going to take the center stage of the interview. She moved from guy to guy and even put herself in a suggestive position too. The whole thing was a sketch and a lot of fun to watch but the actors and actress were able to discuss the movie's themes a bit.
Think Like A Man is about four friends who end up conspiring to turn the tables as their four women used love advice against them. The movie was a success and it's thanks to the chemistry seen in this interview that helped make it so.
Besides, who wouldn't want to have Regina Hall cuddling up next to them on television? There are worse things in the world.
CHECK OUT VIDEO CLIP BELOW: