The club scene is crowded, but it's not a boisterous one. Just about everyone has a drink in their hand, and is engaged in quiet conversation, or perhaps just silently enjoying the evening. Setting the mood is an old-school crooner; a gentleman all dressed up and filling the room with his witty banter and warm, jazzy singing. It's a classy and romantic environment, helped in large part by the charismatic guy on stage.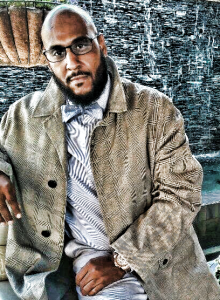 The Crooner is an American epithet that was given to singers of jazz standards, either backed by a full orchestra, a big band or by a piano. The silky-voiced singer of these sentimental jazz favorites, particularly a male singer, were especially popular from the late 1920s until the early 1950s. The increased use of microphones and radio broadcasting made it possible for them to sing softly and emotionally even when backed by a band.
Although many people in American music culture, such as Frank Sinatra, were adamant about denouncing that title, many vocalists in the black music culture not only wore it as a crown, but also took it more soulful levels over the past 50 years. These were artists such as Sammy Davis, Jr., Nat King Cole, Sam Cooke, Jackie Wilson, Smokey Robinson, Curtis Mayfield, Al Green, Ronald Isley, Barry White, Johnny Mathis, Marvin Gaye, Philip Bailey, Luther Vandross, Prince, Lionel Richie, El Debarge, Bobby Brown, Johnny Gill, Usher, KC & JoJo, Keith Sweat, D'Angelo, Rapheal Sadiq, Jahiem, Anthony Hamilton, Lyfe Jennings and so on.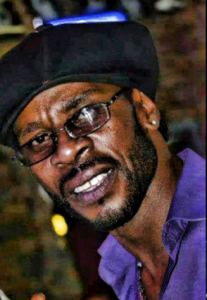 And just like all the other sectors of Black American Music genres, Go-Go has also produced its share of crooners.  People such as Chuck Brown, Eric Handon (EU), Tyrone "Jungle Boogie" Williams (Rare Essence), Lawrence West (Rare Essence), Michael Muse (Rare Essence), Tony Sharpe (Class Band), Junie Henderson (EU), Bryant "Luther" Roberts (Little Benny & The Masters), Michael Strong (Junkyard Band), Gene Pratt (Junkyard Band), Leonard "Hugg" Huggins (Northeast Groovers), Weensey (Backyard Band), Bruce Bailey (Backyard Band), Charles "Shorty" Garrett (Rare Essence), Kennie "KC" Lee (Junkyard Band), Adebayo De' De' Folarin (Suttle Thoughts), Frank "Scooby" Sirius (L!ssen), Michael Thompson (L!ssen), Steve Roy (Suttle Thoughts) and so on.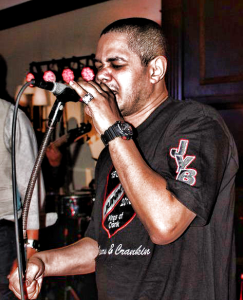 Back in the early days of go-go, the middle of the show was usually the main time given for the crooner to shine. After playing for about 45 minutes straight, the band would finally stop and shift into a slow groove. This was the moment that allowed the crooner to single-handedly get his shine. Although many aspects of today's formatted standard have actually shifted from the middle of the show to the actual opening of the show, the standards and principles of it remained the same.