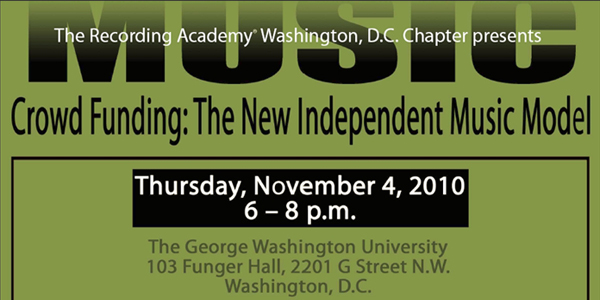 NARAS – The Recording Academy Washington, DC – is hosting "Crowd Funding: The New Independent Music Model", and interactive discussion on Crowd Funding as a way to raise money to support your next music release, video or tour.  Expert panelists will define the Crowd Funding principle explaing ways in which artists can secure music prodution and promotion through music fans and explore the elements, platforms, risks and promotion involed.
Thursday, November 4, 2010 | 6 to 8 pm.
The George Washington University
103 Funger Hall
2201 G Street NW
Washington DC
This is a free event that would be helpful to any band with a following and is looking to raise money for an album, etc.  Spaces are limited, so you must RSVP at washingtondc@grammy.com .