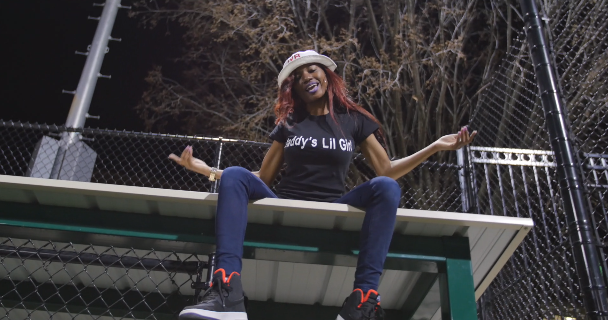 News Channel 8 on Thursday followed by a live performance on News Channel 9 on Friday was just the beginning of an eventful, star studded, surprise filled 50th birthday weekend for Steven Herrion aka Buggs of the Junkyard Band.
On Saturday, a birthday concert at a packed Howard Theater included performances by the Vybe Band and the Junkyard Band, also including special performances by James Funk, Sugar Bear, Big G, Weensey and violinist Chelsey Green.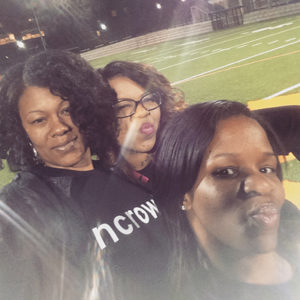 As if the gift of a championship belt and trophy, radio shout outs and inspirational stories from the many fans, friends and music industry artists weren't enough to wrap up the celebrations, a birthday cypher and tribute video was released by the Young Junksters on Monday, March 14. Arranged and produced by Ms. Maiah of the N-Crowd, Kato Hammond of TMOTTGoGo and Ms. Chuk of S.O.S., the cypher jacks the Junkyard classic John Wayne in a tribute to "Daddy" aka "Uncle Buggs" aka "Brownie".
---
"You the main event, I'm the main attraction when it comes to you dad, you know you got action. Much love!" Chay aka "Daddy's Lil Girl"
Sitting Indian style, Chay watches while the boys horseplay, running up and down the Barry Farms football field with a deflated ball. Much like her father, reserved but observant, Chay magically comes alive when its show time, mimicking Buggs' movements and hand gestures for the video to accompany the Young Junkster's birthday cypher for her father. Even with her seemingly natural adjustment to the camera, Chay's biggest form of encouragement from her dad does not involve music but college and school, she's currently studying nursing.
---
"Happy Birthday Buggs they call you the G.O.A.T. You getting a lil older the big Five Oh"
Darius aka "The Son of KC" is a rapper, musically inspired by the Junkyard Band. Unintentionally mirroring his father's ability to zone out and add his own flavor to the dance moves, he is looking forward to writing rhymes and sharing the big stage with Kanye and ASAP one day.
---
"I don't wanna grow up I'm a JYB kid, Happy Birthday Uncle Buggs I'm the son of Skinnie Pimp. Rest in Peace to my mom, ya'll know she the bomb, if it wasn't for her I wouldn't have known T-Bob."
Marii aka the "Son of Skinnie Pimp" only takes a break from dancing to speed up and down the football field, the smallest but boldest of the group. A fan of the younger Go-Go bands XIB and TCB, he is influenced by Junkyard's vibe and the fact that they get him "turnt" and contribute to his own personal vibe.
---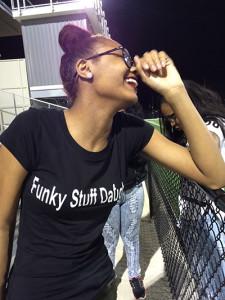 "With all my heart I love you Brownie"
Daneichrys aka "Funky Stuff's Daughter" is a singer, a determined solo artist. Thoughtful which you shouldn't mistake for shy, she is quick on her feet, owning her verses and securing her role as the big sister of the group, correcting dance moves and coordination. "Brownie" is her nickname for her Uncle Buggs (they actually call each other Brownie for their skin color).
---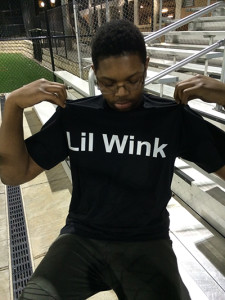 "Fifty Years back a mega star was born the streets call him BU but we call him Uncle Buggs."
Dre' aka "Lil Wink" is a cheerful and talented singer that can also "do this rap thing". Influenced mostly by his mom and aunt, he has the most to say about his Uncle Buggs and the encouragement that he has received over the years. "When I've seen him have a malfunction he never stops, he told me to never stop even when there's no music. Uncle Buggs taught me to never be afraid, he showed me to always express and showcase my talent."
---
AND NOW… WITHOUT FURTHER ADO, CHECK OUT THE VIDEO BELOW:
The Young Junksters
Chay -aka- "Daddy's Lil Girl"
Darius -aka- "The Son of KC"
Marii -aka- "Son of Skinnie Pimp"
Daneichrys -aka- "Funky Stuff's Daughter"
Dre' -aka- "Lil Wink"
Produced & Arranged by:
Maiah Coles
Kato Hammond
Written by:
Darius Lee-Coles
Laurrie Murray
Maiah Coles
Video Production:
Darren Harper
Compilation:
Nena Brown
Contibutors:
#NCROWDISH
TMOTTGOGO
Swagg studio