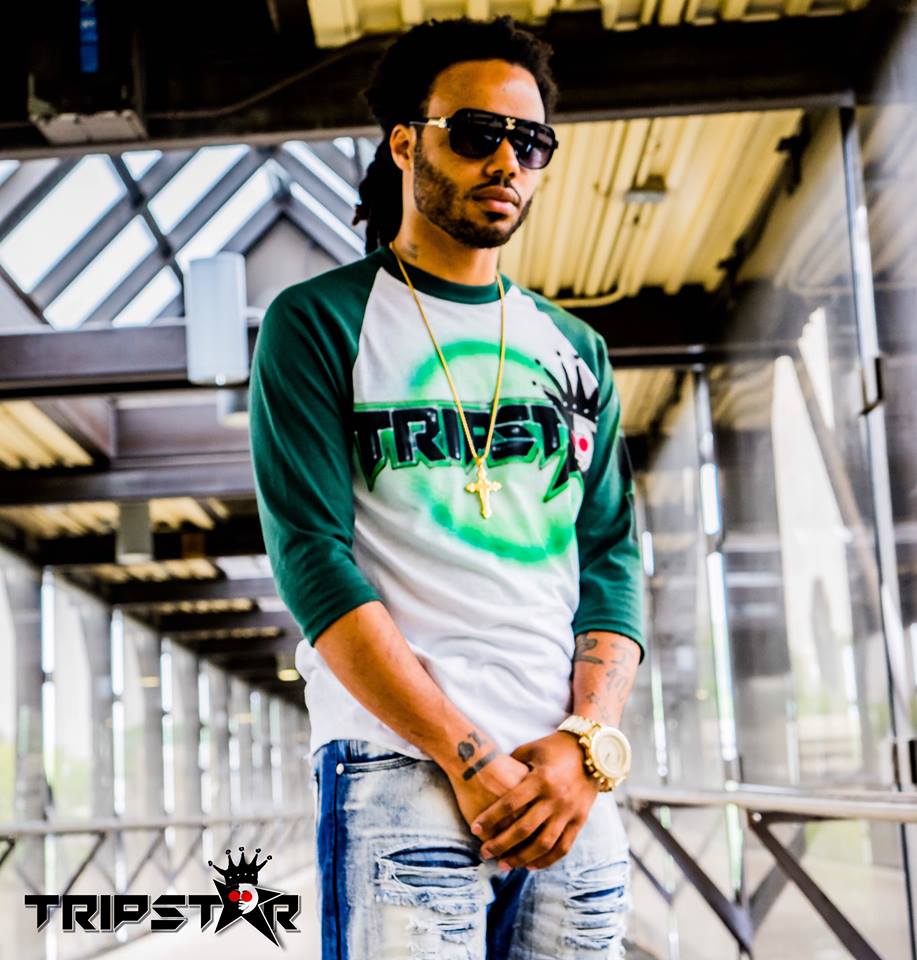 What is your name?
My name is Nate Lucas but I go by Trip Star.
Where are you from?
I'm from Rockville MD, some call it MoCo, some call it Mo County.
How old were you when you started getting involved in music? Can you tell us a little bit about that first experience?
I was 8 or 9 years old. My father had a band called 1LUV, I would go to rehearsal with him, while at 1LUV's rehearsal I would get on the mic and start rapping while the band was playing. They decided that I was talented enough to perform with the band. I started doing outdoor events at Freedom plaza, and block parties in the DMV. During this time, I got the chance to share the stage with some of Go-Go's true legends, Little Benny and Elmo.
Do you try to give messages in your songs? And if so, what are they?
Yes, I do have messages in my song writing. A lot of the messages come to me through whatever I'm going through at that moment. Creating songs about something that's going on in my life is a great way for me to deal with life's ups and downs. Those are the songs that turn out to be the best, but there are also messages about not letting things get to you, stay in your zone, play your position to the fullest, live it up and enjoy life.