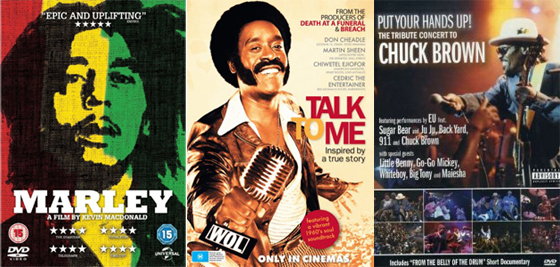 The U Street Movie Series will kick off next (June 18) Wednesday with the 2012 documentary "Marley".
The once-monthly film series "meant to honor the musical  and culturally diverse roots of the Greater U Street Corridor" takes place at the Harrison Recreation Center (1300 V Street NW).  Films begin at sundown.
For July 16, they will be showing the movie that told the story of DC's own Petey Greene, "Talk To Me" which starred Don Chedle and DC's own Taraji P. Henson.
And for the for August 20, the concert movie "Chuck Brown: Put Your Hands Up!", which along with Chuck, EU, Backyard and 911, also showcases such artists as Little Benny, GoGo Mickey, Big Tony, Whiteboy, and Miesha Rashad.