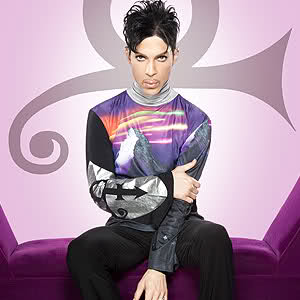 GOD Bless my dear 80 year old Mother, she has a way of always bringing perspective to the fore.  When I called her this morning, like I do every morning, she could tell something was different about the tone of my voice. I was grieving for Prince in my own way and needed to vent to her in an attempt to ascertain some kind of  understanding at how another one of our Genius musicians who looked in top physical shape and didn't look a day over 40 could have abruptly, unexpectedly passed away.
Here's a Woman who's strength, fortitude and sheer will leaves me awestruck on a daily basis because she grew up with a tight circle of 8 girlfriend's who attended Elementary school with her, I mean these girls were her Sisters, her family. Out of that Circle Of 8, my Mother has 1 left, her friend Mary, all have since transitioned. I guess seeing all that death involving people that close to u, gives u perspective on life and death. What amazes me  the most about my Mother though is the fact that despite going to 7 members of her Sister circle's Funerals, she still manages to not be bitter, keeps a big smile on her face and still shows love and compassion freely. She's the greatest Woman I've ever met and my hero and inspiration.
She was as calm as can be when she finally said to me: "Son, Death is a part of life, and we're all going to die and the sooner u come to terms with that, the better off you'll be!" "Life is about moments, a bunch of moments patched and woven together like a quilt, and u try not to miss those moments because those missed moments represent holes in ur quilt, and everybody's quilt will have some holes!"
Prince's death, just like Michael's is a little more of a gut punch because of their larger than life genius and celebrity and we as people sometimes look at them like Gods and think they're invincible. 
For those of us in our 40's & 50's who practically grew on "The Big 3" of Stevie Wonder, MJ & Prince, it also represents a very sobering reminder that we're not young anymore and that Death is undefeated.
It hurts but, how blessed are u to live ur life getting paid a Kings Ransom to do something that u truly love and would gladly do for free anyway? Prince Rogers Nelson was a GENIUS pure and simple and changed music forever. They say the good ones die young and as I write this I can't help but to wax poetic over all the candles who's flames burned out way to soon. Names like: Otis Redding, MJ, Marvin Gaye, Janis Joplin, Tammi Terrell, Luther Vandross, Minnie Ripperton, Phife Dawg, Barry White, James Brown, Karen Carpenter, Roger Troutman, Kurt Cobain, Maurice White, Heavy D, Jam Master Jay, Biggie, Tupac, Aaliyah, Left Eye and so many others and now Prince. They'll be tears and sorrow but Prince's musical legacy will live forever until human beings and planet earth don't exist anymore but the question we all have to face in the wake of this terrible devastating news is: What legacy are you leaving for ur children, family and loved ones, since no day is promised and we could all be gone tomorrow?
Are you right with GOD?
Is your house and affairs in order?
Prince made his contributions to the world, have you made yours yet?
It took me well into my 40's to realize that this life that GOD has blessed you with ISN'T ABOUT YOU!!!
That's right, it's not about you, it's about your service TO OTHERS!!! Have you served your fellow
man yet? What will your Quilt look like?
Get Right…………………
No judgement, not a sermon, just a thought.
I LOVE U ALL."