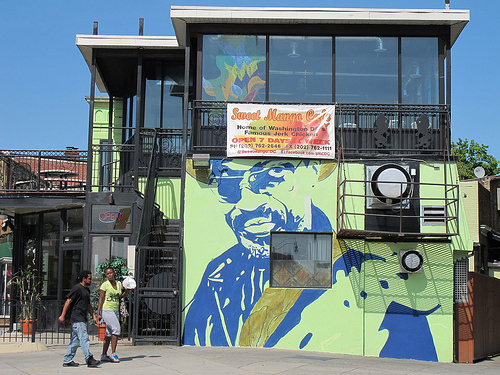 National artist Charles Jean-Pierre, who also happens to be a teacher at Macfarland Middle School, felt that there needed to be some type of acknowledgement for Chuck Brown's influence on the community — including his ability to bring the community together.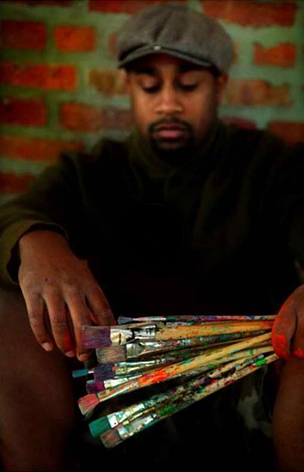 The art teacher says that after traveling all across the country and noting murals in cities like Chicago and Philadelphia, he thought it was only befitting to pay homage to the "Godfather of Go-Go" — in a 18-foot high mural.
With the help of James Flowers, his partner and dean of Macfarland Middle School, Jean-Pierre organized some of his students from the school and reached out to the owner of Sweet Mango — a popular Caribbean restaurant located in the Georgia Avenue corridor.
"When we proposed the idea to them, the answer wasn't 'Yes.' It was 'When are you going to get started?'" says Jean-Pierre.  The students committed five hours to the project on Friday night and finished up Tuesday.
The mural is located on the wall of the restaurant, which happens to be situated on one of six corners intersecting in the area, and is based on a photo by Washington City Paper photographer Darrow Montgomery.