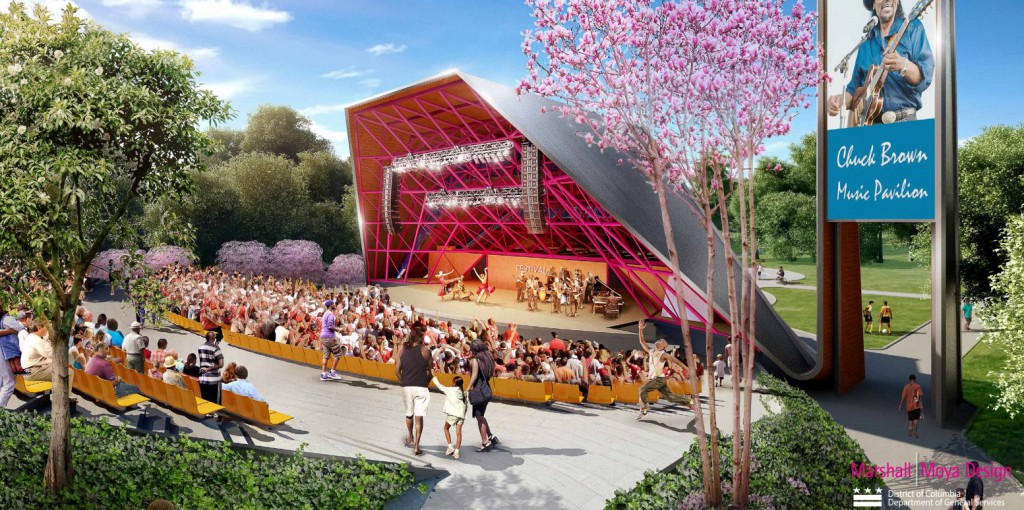 With a signature and a smile, D.C. Mayor Vincent Gray signed into law the newest monument in a city that's full of monuments. This one is for the late Chuck Brown, the well-known Godfather of Go-Go, and a music icon in the city.
In a few months, the Chuck Brown Music Pavilion will open its doors to District residents and visitors. The performing arts venue will make a home in the already existing Langdon Park off 20th and Franklin Streets in Northeast.
It will feature an open-air amphitheater, holding 900 seats and an intimate setting for concert goers – just as Chuck Brown used to play.
Members of Brown's family were on hand at Thursday's bill-signing at the Wilson Building. They tell ABC7 they're honored that the city would choose to remember Brown with such distinction.
City officials say they hope this memorial will enable people of all generations to remember Chuck for what he stood for: Bringing the city together around his music.
The city is not wasting any time. The park will be open this summer – just in time for the warm weather.