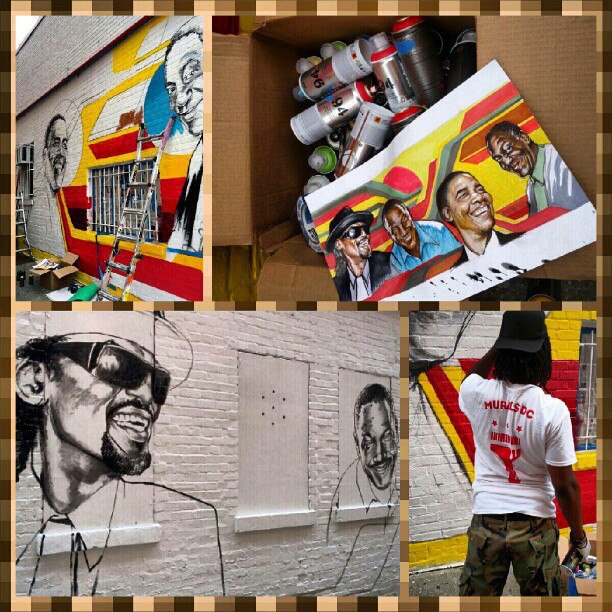 Take a trip from now on to Ben's Chili Bowl, and painted right on the side of the building, you're going to catch the latest mural from artist Aniekan Udofia.
Although this mural is the 5th mural to be created this summer through the Murals DC program,  this particular one celebrates some of Ben's famous patrons: Barack Obama, Bill Cosby, Donnie Simpson, and the late Chuck Brown.  Aniekan, along with some help from apprentices, hopes to have this one completed by by this Tuesday, August 28th.
Gee… I wonder if they have enough time and space to ad Little Benny on there.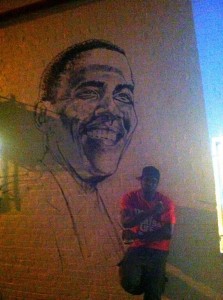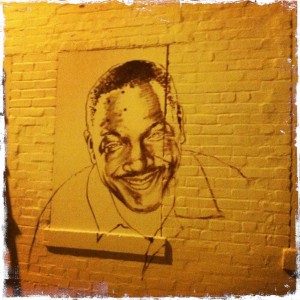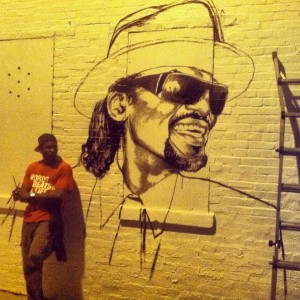 ** Collage photo property of Mazi Mutafa
*** Outline photos property of Murals DC