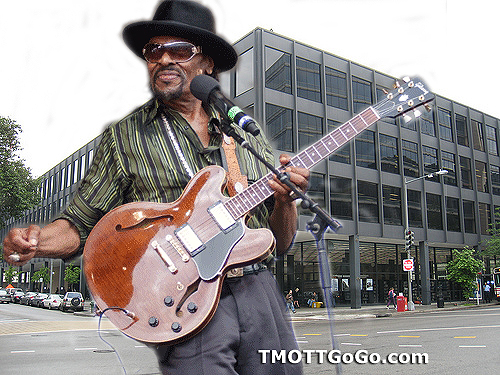 The D.C. Public Library is working to build a collection honoring "The Godfather of Go-Go", Chuck Brown. The library says it's looking for posters, photographs, ticket stubs, videos or audio recordings of Brown and other go-go musicians. The library is also interested in letters that describe attending a concert.
Chief Librarian Ginnie Cooper says Brown's contribution to the District should be honored like the Washington legacies of John Philip Sousa and Duke Ellington. She says the archive will tell Brown's story and of the go-go style he created. It'll also look at his impact on American music.
Mayor Vincent Gray is urging Washingtonians to donate items to the collection. Items selected for the archive will be organized and preserved.