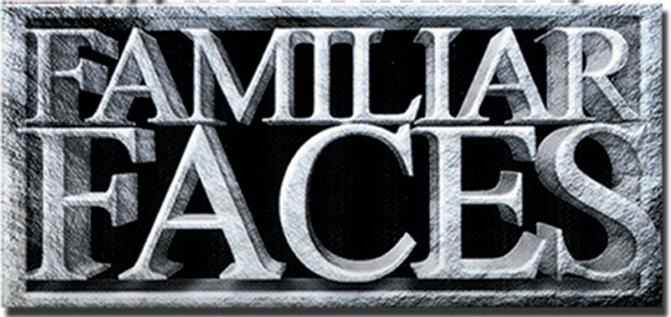 For Immediate Release
October 13, 2012
Go-Go Percussion Legend Go Go Mickey is moving from Rare Essence to Familiar Faces
On October 18th, Familiar Faces will welcome the  most recognizable name in the infamous percussion pocket of DC's homegrown Go-Go music from Rare Essence, as Milton "Go Go Mickey" Freeman changes teams and joins his former colleagues Donnell Floyd, Ms. Kim, Derek "DP" Paige and Eric "Bojack" Butler (all former Rare Essence members) in Familiar Faces.
"There's a cat named Mickey from out of town" begins the Rare Essence hit song, "Go Go Mickey," a remake of Smokey Robinson and the Miracles "Mickey's Monkey" that immortalized RE's percussionist Go Go Mickey.  Freeman has become a DC Go-Go legend and is known for his fast hands on congas and for his raw beats that have become a staple for many area conga players.  "Hey Go Go Mickey" is a familiar chant to fans of the percussionist.
Mickey was born and raised in Washington, DC by a musical family. His mother Chicquita was a pianist and singer and his father Milton was a guitar player and lead singer in Mickey and the Blazers, a Rhythm and Blues group. The elder Mickey bought his son a drum set when he was two and taught the prodigy how to play. "Like father, like son" continued when Freeman's sons Lil' Mickey and BJ learned to play by watching and listening to their father.
When he was 12, Freeman went to see his first Go-Go band, the Pump Blenders. He taught himself to play congas when he was 14 after watching then Rare Essence conga player Tyrone "Jungle Boogie" Williams.  Counting percussionist and Prince protégé Sheila E. as an inspiration, Freeman was also inspired by local legends Jungle Boogie and Ricky "Sugarfoot" Wellman. He joined Reality Band in 1980 and followed that with stints in Redds & the Boys, Ayre Rayde, and several other Go-Go groups, before joining Rare Essence in 1984 and rising to DC legend status.
Freeman has played with numerous acts including: Prince Markie D, Heavy D., The Roots, Doug E. Fresh, Teddy Riley, SOJA, Chuck Brown and most recently Raheem DeVaughn. With Rare Essence, Freeman appeared with rapper Ludacris for performances of his hit song "Roll Out" on the Tonight Show featuring Jay Leno.  Rare Essence & Freeman appeared again with Ludacris at the 2005 MTV Video Music Awards performing the song "Pimpin' all Over the World". He also appeared in Aretha Franklin's "Jimmy Lee" video.
Familiar Faces, the brainchild of former RE member Donnell "D" Floyd, continues to make major strides as the premier band in the Grown and Sexy subset of Go-Go music, and in the genre as a whole.  They have performed with Montell Jordan, Tony Terry, Fantasia, Chuck Brown, Marsha Ambrosius, R. Kelly, Raheem DeVaughn and Melanie Fiona.  Floyd hand picks some of the best talent the genre has to offer in putting together Familiar Faces, many of whom have fronted their own bands at one time or another. Scooby (Lissen Band, Chuck Brown Band), Ms. Kim (Rare Essence, Chuck Brown), and Quisy share the mic, Jasen "O" Holland, DP, and D Floyd make up the horn section.  The combination of Bojack and GoGo Mickey on percussions, promise intense pocket beats, the heartbeat of the genre.
The first performance of Go Go Mickey with Familiar Faces is Thursday October 18th at Lafontaine Bleue Grown Folks Night Out featuring Familiar Faces, Be'la Dona, Sugar Bear and DJ Ezzy, 7963 Annapolis Road, Lanham, MD.  Doors open at 7 pm.
All Media Requests, Please Contact: Tom Goldfogle, Full Circle Entertainment, Inc. (tom@fullcircleentertainment.net )
Visit:   FamiliarFaces.org