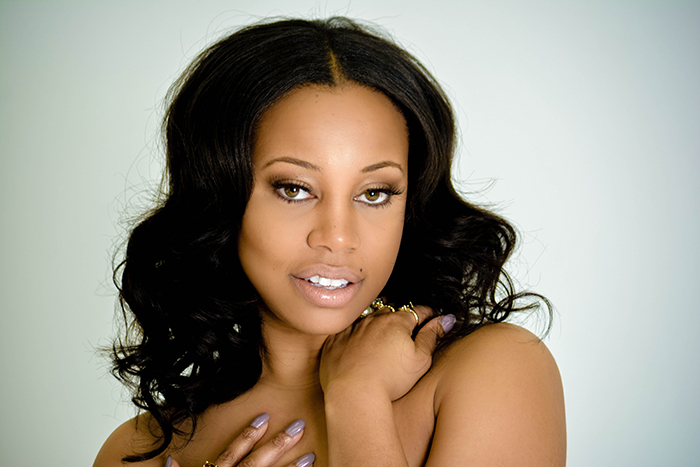 One if the biggest things that we want to put focus on as this new year begins are artists to watch on throughout 2015.  The object of this, of course, is to invite artists, performers and musicians to illustrate their ranges of approach to producing affective, sensational and sensuous experiences through music and performances.
It is always inspirational to getting to know so many exceptionally talented young singers and musicians so early in their careers, and gratifying to be able to watch closely as they grow and develop to what they are destined to be.
Therefore, I would like to start the ball rolling by presenting to you are dazzling performer who's star is currently on the rise.  I actually first encountered Patrice Nickols over a year ago as she was performing at the Atlas Theatre with the band Be'la Dona.  During this performance where she sang the John Legend hit "Tonight", what really caught my attention (along with her soothing vocals) was how she commanded the stage and connected with the audience in doing so.   To say the least, she made me truly believe what she was saying as she belted out the lyrics, "I don't wanna brag, but I'll be the best you ever had." (see video clip below)
Well, after almost a year since that night, I finally caught up with Patrice to talk about her life, the bands, the music, and the continued growth in it that she plans on achieving.
What is your name?
Patrice Nickols
Where are you from?
Glenarden, Maryland
Thinking back to early childhood, what was your first experience with music for the first time like? What song do you remember most as a child?
I was told I've been singing as long as I could talk. My grandfather is a Grammy-nominated Quartet singer and many of my family members sing as well so I am sure I got the "bug" from them all. I just remember singing Karen White's "Superwoman" and "Hero" by Mariah Carey as a little girl. My parents had me in pageants and talent shows at a very young age and I just remember performing and loving it.
What made you first realize that you wanted to pursue a career in music?
I think I've known since I was about 4. After feeling the energy from people when I was onstage at pageants and talent shows I knew I wanted that feeling forever.
How old were you when you started getting involved in music?
About 4 years old.
How did you become involved in the type of music you play/sing now?
I have always loved R&B music and storytelling. A lot of my music has a very sexy vibe and R&B music has always been very sexy to me. I also love the story-telling aspect that usually comes from country music and to fuse that together (for me) is amazing!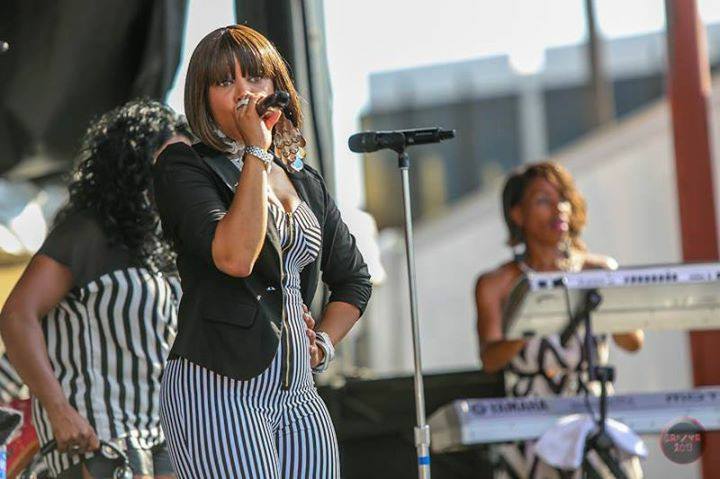 Can you me a brief rundown of the experiences that you have had in the music industry (i.e., groups, bands, other other projects leading to where you are today)?
I had the amazing experience of performing with so many bands and groups in the DMV area—BeXperience Band and Be'la Dona. I am a member of Reid Temple and had the honor of performing with the choir during the BET Honor Awards in 2009. I have been blessed to perform in many different settings and also had the honor of writing my high school's Alma Mater when I was just 15 years old.
What can people expect to see at your live performance?
I give a CRAZY amount of energy on stage. I will jump off the stage, stand on tables—anything I am feeling that matches the energy of audience and the song. I was recently asked by my management to give one word that describes what a performance is and my word was "sweat". The stage is my office. It is where I work, and I aim to leave everything I have on that stage. People will see dancing, a little acting, live musicians, and lots of ENERGY. Be ready to sweat the weaves out ladies!
What do you feel distinguishes "an artist" from just a musician?
My stage performance, my personality, and being open with my life experiences makes me a little different from other musicians. I feel like a superhero about to conquer the world when I hear the first note of a song while on-stage. I am also a concept artist—I listen to what others are going through or think about a specific time in my life and write or connect with that energy. I write about love and having a good time, but I also believe that we go through so many changes in-between going to the club or being head-over-heels in love. I like to write about the in-between times—when you don't know if you're going to make it in your relationship. I also like to address things that women don't want to admit—men aren't the only ones doing the wrong thing.
What project(s) are you currently working on now, and how soon can we expect a release of it?
I will release a teaser single in February 2015 and the full album will be out on my birthday June 16, 2015 with a huge album release party. I will have two videos to accompany my songs as well. I will also premiere a reality series of my journey in music in August 2015. We are filming that now.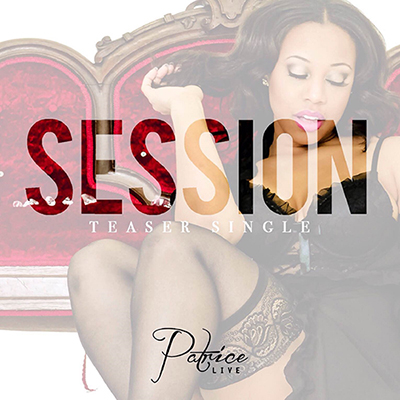 Is there anything that you would like to do in addition to making music?
I am truly interested in writing a book for young women and continuing to do community outreach. Broadway would be awesome as well—the live element is a big deal to me. I could say screen acting and that could be a great opportunity if it comes along but I really want to maintain a physical connection with people to continue even after my career progresses in order to maintain my genuine approach to my career.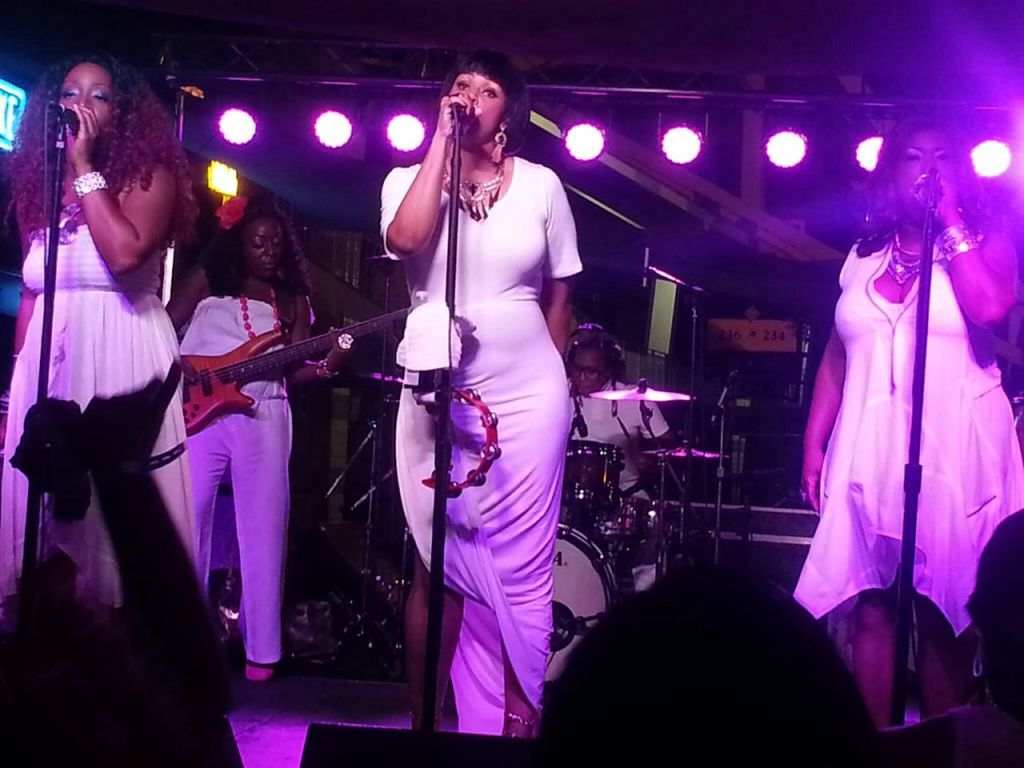 Art & Music has an impact on both young and old. Everyone loves a celebrity, so what advice do you have for the youth of today?
I will just give a few of my mantras-
"In every situation, look at yourself before looking at anyone else and think about the impact you can have on the situation and the other person".
"Be kind to all people because you NEVER know who you will have to come across later on in life".
"Every opportunity isn't for you and you can't do everything alone".
Finally, "You are the only person you get to live with for your entire life—take care of yourself".
If you had only five minutes on earth to perform one song that could leave a great impact on the world today, what song would you perform and why did you choose this particular piece?
My song "Wonder Woman" would probably be the song I would perform. It is full of empowerment for women but it also emphasizes how fulfilling it is to nurture the men we love as well. The song is up tempo and exudes everything I want to give the world—we are wonderful and can do anything within God's will.
Do you have any video links where people can see you?
Follow me on Instagram @patrice_live! My website will be up in a few months as well—www.patricelive.com
Is there anyone special you would like to thank for making your dream come true as an artist?
I want to thank God, my entire family, my friends, my management team DCLA, the entire DMV area, and every artist who has shown me it can be done!
Just for fun… fill in the blanks!
Without music, I would be incomplete.
Music is my source of energy.
My music makes me feel alive.
I write the songs because I want to help someone else.
Support music because people give their lives to offer it you.
CHECK OUT VIDEO CLIP BELOW: