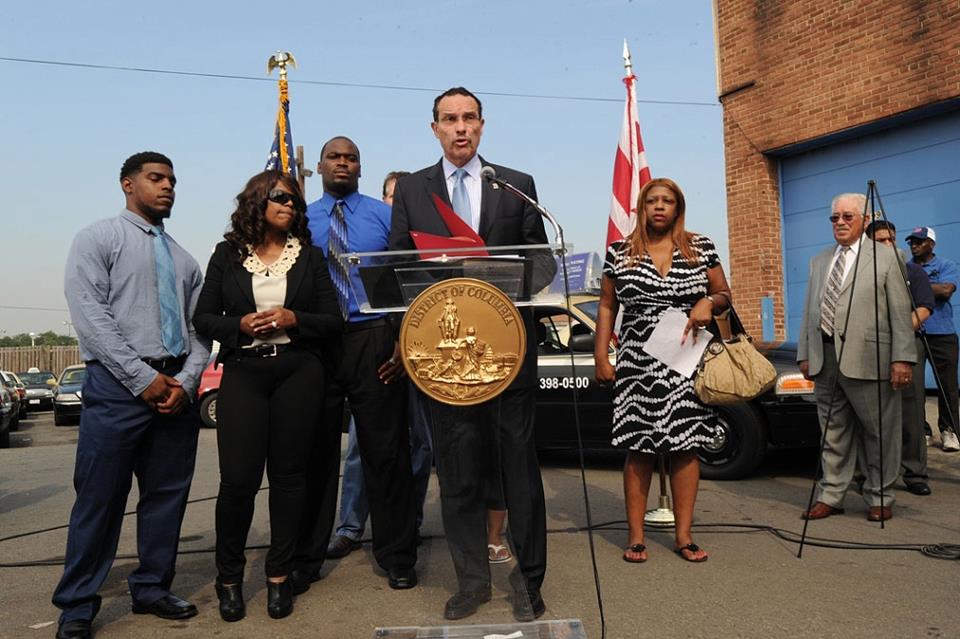 DC's mayor has unveiled plans for a park to honor the Godfather of Go-Go on what would have been Chuck Brown's 76th birthday.
Wednesday, Mayor Vincent Gray proclaimed August 22nd "Chuck Brown Day,"  and released renderings of the proposed park.
The mayor propose
d legislation earlier this year for a park in Brown's honor. Wednesday, he announced that Chuck Brown Memorial Park would be a part of Langdon Park in Ward 5. Renderings of the park show a memorial bust or
statue at the amphitheater.
In statement released on Wednesday, Gray said: "We thought a memorial focused on performance venue would be a fitting tribute to Chuck, and this
park is already a place where people from all backgrounds and all ages gather to enjoy the outdoors and music…This will create a lasting and appropriate reminder of Chuck's legacy."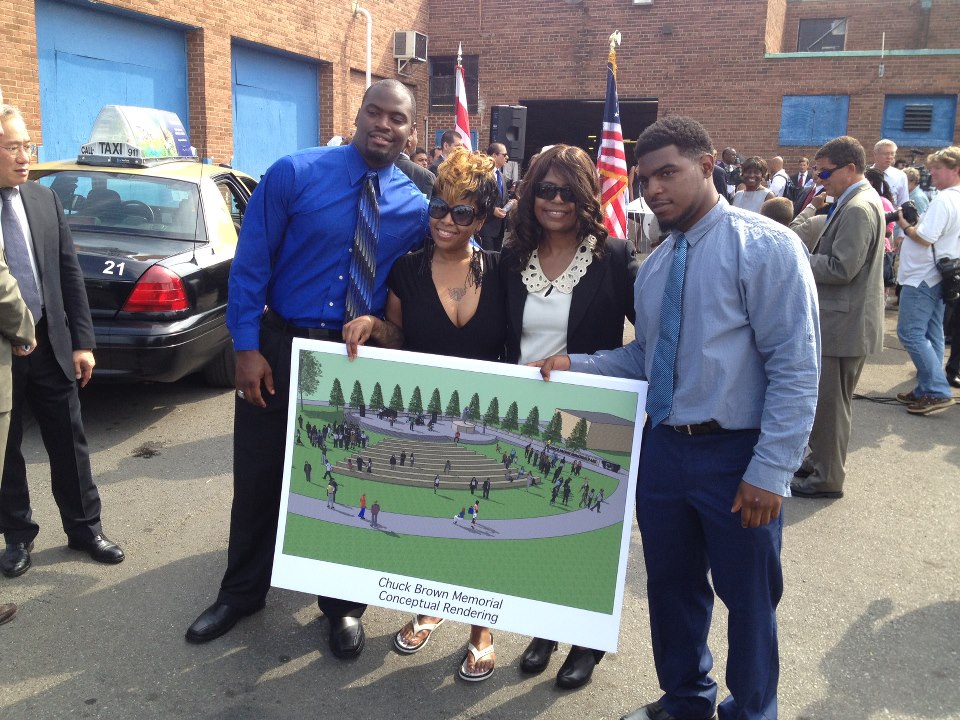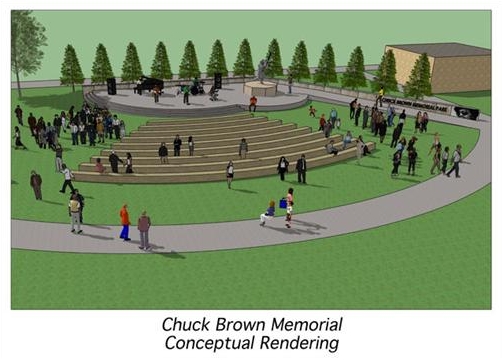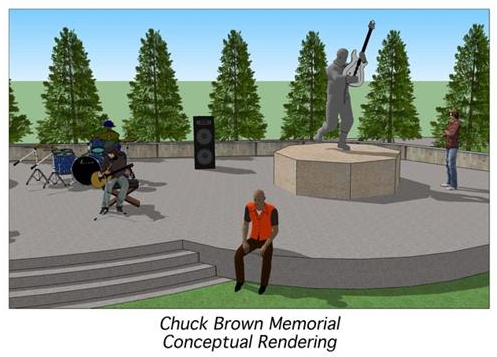 *** Photo Above: The Brown family at the Mayor's press conference.