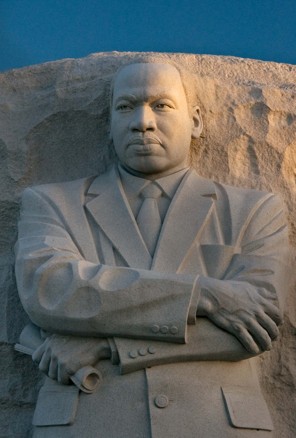 Oct. 16 has been set as the new date for the Martin Luther King Memorial dedication, which was postponed last month after torrential rains from Hurricane Irene hit the D.C. region.
According to reports, organizers of the dedication  — who rescheduled the event out of concern for the public's safety — are expected to make a formal announcement this week surrounding the new date.
The dedication service for of the 30-foot granite statue, where President Barack Obama was scheduled to speak, was to have taken place on Aug.28 on the 48th anniversary of King's "I Have A Dream" speech, and about 250,000 people were expected to attend. The ceremony would have culminated a week of events and activities that had been planned around the honorarium to the slain civil rights leader.
Oct. 16 will also mark the 16th anniversary of the Million Man March that was led by Minister Louis Farrakhan, leader of the Nation of Islam.