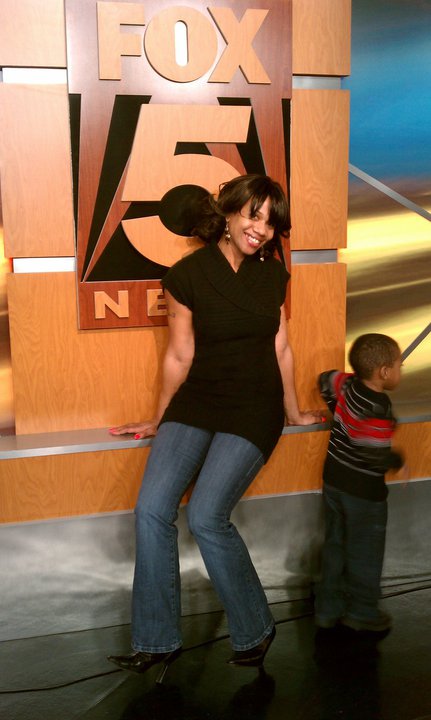 Just over a week or so ago, as I was preparing myself to start another day, I did my regular routine of turning my television set on Channel 5… which is the station that airs FOX 5 morning news.  On this particular morning they were talking about a new campaign that they were running in which they called the FOX 5 SuperFan.  What this particular campaign entails is the viewers would send in video clips of themselves demonstating why they should be considered and chosen as a FOX 5 SuperFan.  And then they played a clip of a young lady, by the name of Pamela Braxton, who had submitted hers.  Needless to say, the young chick was rocking it with a song she had written about the FOX 5 Morning News… and had even got me in the groove of her vibe.
Well… apparently I was not the only one in the groove of her vibe, because a week later FOX 5 had invited her into the studio to perform her submission live, as well announce her as the very first FOX 5 SuperFan (see video clips below of you video submission, as well as her performance in the FOX 5 studio).
Therefore, we here at TMOTTGoGo would simply like to say, "Congratulations, Pamela.  Not only did you do an excellent job, but you represented DMV very well… and rocked that joint!
——————————————
WATCH THE SUBMISSION CLIP THAT PAM SENT IN BELOW:

Find more videos like this on TMOTT CITY
WATCH THE CLIP BELOW AS PAM VISITS THE FOX 5 STUDIO AND GIVES THEM A LIVE VERSION: