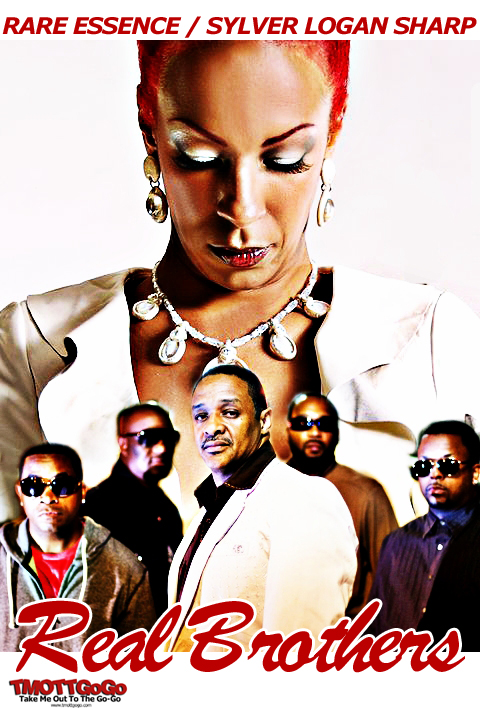 It always seems to frustrate me sometimes when a person says that Go-Go bands need to create more originals, when I know for a fact that many of them do. So whenever I'm asked that question, my response is always, "Yea.  Many of them do."  The question I cannot answer is why many people have never heard them.  This is why I got 'syced' and a little frustrated when I came across this particular tune here.
This song "Real Brothers" recorded by Rare Essence and DC's own Sylver Logan Sharp is a prime example.  Personally, I have only heard this song one time a few months ago, and that was during one of DJ Rico's Majic 102.3 rush-hour mixes.  And I have never heard it again over the waves since.
Bottom line, there is no way that the song should not have been added on radio rotation MONTHS ago.
But don't just take my word for it, check it out below and determine if it's "rotation ready" or not.
CLICK ARROW BELOW TO HEAR SONG: