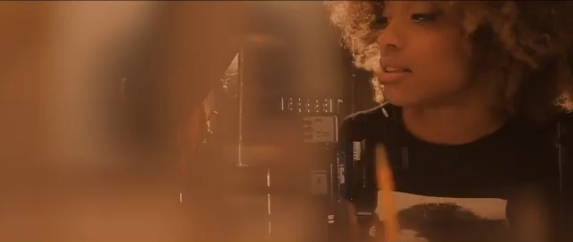 In honor of Black History Month and in rememberance of the sung and unsung heroes of music's timeless time Reesa Renee highlights her inspiration, in the setting of Chocolate City's Historic U street (coined as "Black Hollywood" by Pearl Bailey).
All footage was shot by House Studio Digital Cinema's videographer Simon Kim in DC's historic Lincoln Theatre.
For more information on House Studio Digital Cinema visit www.housestudiodc.com/digitalcinema
For more information on Reesa Renee visit www.reesarenee.com
Twitter: @ReesaRenee @teamReesaRenee @5dollarmusicvid @Kimshimwon
This track was produced by PKay The Producer and includes samples from Ella Fitzgerald, 50 cent, DC's own W.H.A.T Band and a solo from legendary congo player Rocket Rob.
All footage from this video was recorded in The Linclon Theatre 1215 U Street, NW | Washington, DC 20009
You can also find this song in current rotation at TMOTTRadio
WATCH VIDEO CLIP BELOW: