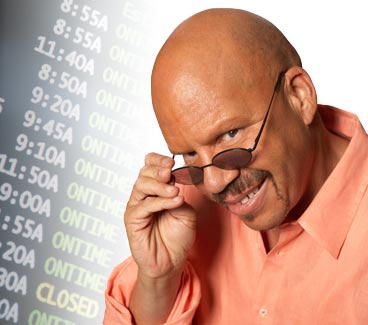 Washington Post –
All week, the talk for morning drive time has been about the lack of talk.
Specifically: The nationally syndicated "Tom Joyner Morning Show" — the mix of music, humor and news, heard locally on WMMJ (102.3 FM) and on about 100 mostly urban and R&B stations around the country — was off the local airwaves. Listeners heard all music, all the time, no jocks at all. It was a stunt the station had teased last week and announced on-air Friday morning. In response to listener demand, they'd said, they were playing "102 hours of commercial-free music," which meant no "TJMS."
Although the station assured listeners he'd be back Wednesday, a great many didn't believe it: WMMJ had fired its entire local disc-jockey lineup on June 23. Gone was Olivia Fox, whose show followed Joyner's. Gone was Mike Chase at night, and gone was the avuncular Alvin John Waples and his long years of Waples stars. When the stunt was announced, listeners say they didn't know if it was 102 hours without music or the beginning of the end of yet one more radio friend.
Tonya Penn of Silver Spring, who listens to "TJMS" on her morning commute and WMMJ at work, called the station. "Somebody answered the phone and said, 'He'll be back Wednesday,' " she said. "I told them you better get on the Internet and let people know because people are wondering, 'Where is Tom Joyner?' "
Cynthia Borden of Leesburg exchanged a flurry of e-mails with friends. "All week the station kept announcing there's going to be a change, there's going to be a change . . . then it just disappeared."
The station had set up a listener feedback line to react to the changes, but it was often full and listeners couldn't leave messages. WMMJ program director Jamillah Muhammad said so many calls came into the station, they've had to empty the mailbox several times a day. "Unfortunately when there's change, every one is not excited about the change and doesn't go with it."