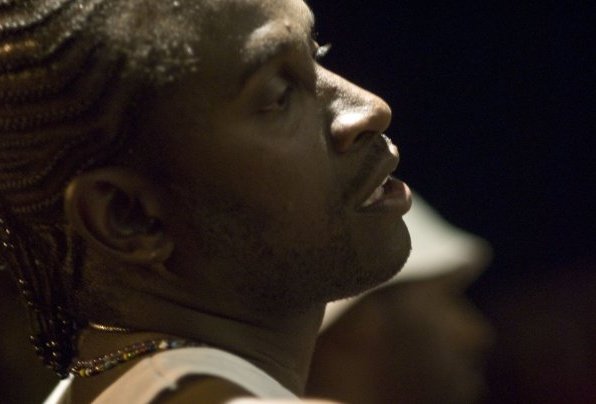 BIG G TO CONDUCTION PRESS CONFERENCE:
Where – The Big Chair: 2101 Martin Luther King, Jr. Avenue, SE, Washington, D.C., Sunday, August 29, 2010, Time TBD by close of business today.
In a time where we all agree unemployment among African American males is unacceptably high, Vince Gray candidate for Mayor has quietly asked for Anwan "Big G" Glover to be fired.
Anwan "Big G" Glover will be joined by Mayor Fenty and other leaders from the Go-Go community to inform the public of this and other unjust actions. In addition, the Go-Go community will also announce their endorsement of Mayor Fenty.
Mr. Glover is a radio personality on WKYS, an actor on two HBO series, The Wire and Treme, as well as NBC's series, Law & Order.  He is a D.C. icon for his lead role in the beloved Go-Go band, Backyard Band.  Over the last three months, Mr. Glover has been one of many Go-Go personalities to exercise their First Amendment Right to cut commercials on behalf of Mayor Fenty.  Though Mr. Glover has never discussed his endorsement of Mayor Fenty on his WKYS radio show, he has recorded commercials outside of his radio show to educate and emphasize the mayor's many accomplishments throughout his term.
Now that the D.C. mayoral race is tight, Mr. Glover was informed that mayoral candidate Vince Gray called WKYS and asked for Mr. Glover to be fired from his show if he continued to support Mayor Fenty.  Mr. Glover received this ultimatum, and expressed his adamant support of Mayor Fenty.  As a result, he was released from his position on Friday, August 27, 2010.  Mr. Glover is astonished that on the eve of the 47th anniversary of Dr. Martin Luther King Jr.'s "I Have a Dream" speech, in which he called for racial equality and protection of our inalienable rights, that his First Amendment Right were violated and he was subsequently the target of retaliation.  At the press conference Mr. Glover will discuss the contradictions of this action taken against him.
At a recent show where Mr. Glover was performing he was verbally threatened  by Vince Gray's son, Carlos Gray for endorsing Mayor Fenty and now Mr. Glover is unemployed.  His vicious political tactics speak to Vince Gray's true leadership, character and integrity.   As our community strives to "reclaim the dream" we risk being stuck in an era that quietly destroys hope.
For more information, contact Ronald Moten of Otherside Media at theothersidemedia@yahoo.com