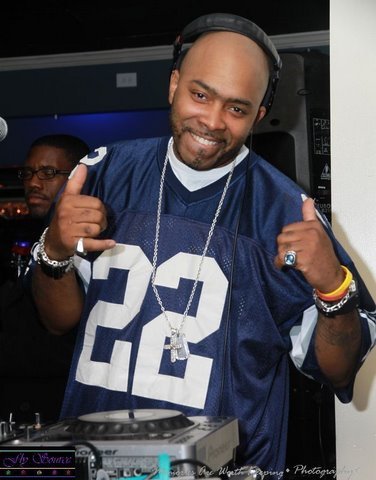 What appeared to be rough beginning of 2010 for DeeJay Dirty Rico has actually turned out to be a blessing in disguise for 2011 year, as the party jock will be continuing to make his noise on Majic 102.3.  Shortly after Donnie Simpson's departure from WPGC 95.5 back in February of 2010, Rico was also immediately let go from the station — to put it in a nutshell, for basically doing his job.
Despite the short controversy, Rico has been able continue displaying his love for music (especially Go-Go) and the people through the power of the internet.
I remember having a brief conversation with Rico right after his release from WPGC and how we talked about the fact that if used correctly, how the internet can provide a great platform to continue his vehicle in many ways.  He already had the audiance, and with the world wide web at his fingertips, he would also continue to have a place where they could reach him.  Which is exactly what he did — full throttle.  With the power of his own created Noisemaker Nation and through platforms such as Facebook, Ustreem, Twitter, his own website http://www.wix.com/DJDIRTYRICO/HOME, and other online stepping stones, he was able to not only pick up where he left off at WPGC, but even surpass that.
DeeJay Rico will begin his inaugural Mix on Majic 102.3 starting this Saturday (January 1, 2011) from 12 noon until 3pm.  From there, he will be using the power of his Noisemaker Nation and taking over the Evening Rush Hour Drive with The Noisemake Traffic Jam.  Check him out — and don't forget to call in and MAKE SOME NOISE!!!!!
Also See:   What Must You Do To Be A DJ: DeeJay Rico