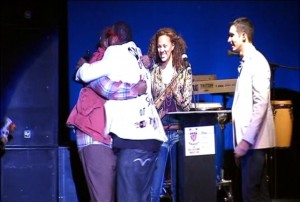 via MyFoxDC.com:
Go Go Music honored its own at the 5th annual awards ceremony and Hall of Fame inductions at the historic Lincoln Theater.
The music is native to DC and has been around since the '70's.  But it took a while before it got recognition outside of the region.
Chuck Brown is the so-called 'Godfather of Go Go.'  He is still packing them in at concert venues across the country.  He told FOX 5 he takes his hat off to the next generation of Go Go bands who are taking the music genre to the next level.
WATCH VIDEO CLIP BELOW: