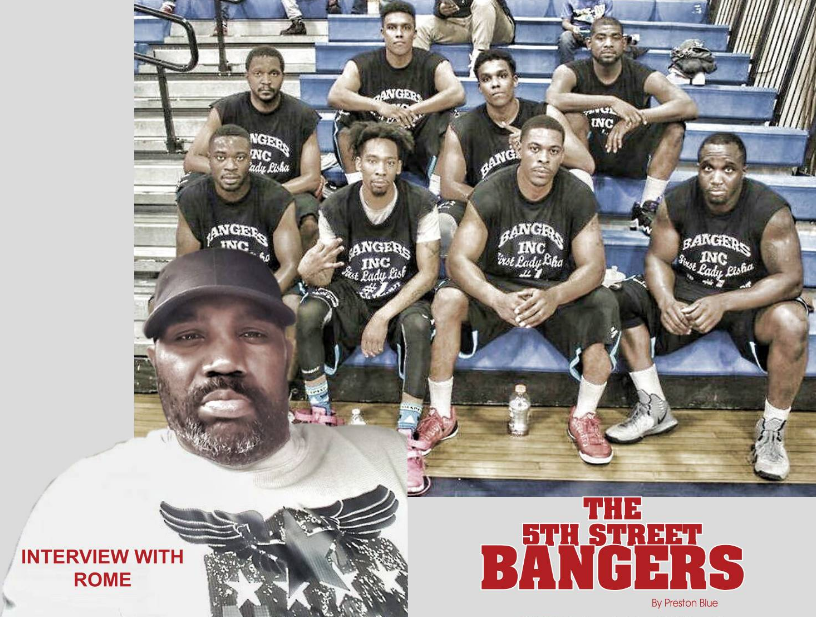 What's your history in GoGo Music? Bands you played with, position, how long etc.?
My history in gogo is a beautiful one performing & being a manger. I played with the group High Performance for 16 years strong, performing all over the dmv, also in & out of town traveling state to state at most never seeing my house for weeks. I performed on all the big stages a lot bands never seen such as RFK stadium 5o Yard Line, Stadium Armory, Richmond Coliseum, Wilmer's Park, original Howard Theatre, Celebrity Hall, Ibex, Sugar Kane Palace, Evans Grill, Millennium, etc. I thank Supa Coop & Backyard Band, Ms. Mack & RE, Pearl & Henry Pratt & NEG, and Mo Shorter & JYB for raising us, making us strong and showing us the way being the best we could be. I was the leader and lead talker of the group. I started managing with the great MOB Band in 2003, taking them to the highest levels, then on to ABM, Bad Intentions & MTM Flavor Gang, who all are the best thing to happen to me far as Go-Go music. They all performed every where on big stages doing their thing and building their brand & fan base. I just love them all to life.
How did the 5th Street Bangers start?
5th St Bangers (Turnup) started back in 2002 when in was contacted by Mr. Laron West (frog) about putting a team together to play in the 1st annual DCPS Invitational Tournament, so I held a tryout at our headquarters where I selected the best 12 guys that were in attendance to make the team. We won our 1st championship at this tourney.
How did you come up with the name?
We came up with the name 5th St Bangers cause our headquarters is located on 5th & Rhode Island Ave, NE and that's the name of our yard. It's a DCPSs school system transportation company now under the name Osse. Bangers came from how we use to practice against each other playing rough house taking no prisoners.
How many years in existence?
5th St has been in existence for 13 yrs now up to date.
How long have you been coaching? and where?
I am the owner, GM & CEO of 5th St Bangers basketball. I have been coaching along side my coach "JT" who is the original head coach of 5th St. Who passed away last year. 4/28/15.
I have taken over the coaching duties with the help and assistance of my captain & lil bro Romel Williams, its been a blessing. I have also coached 10 years at Evans Jr. High school & 3 years at Shaw Jr. High school, were we have won 3 championships.