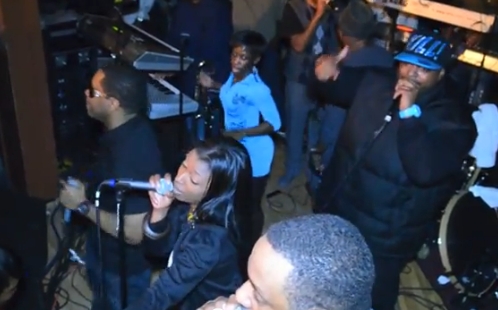 It's official. The anticipations, speculations and assumptions are done. After a week of hovering practically the entire Go-Go circuit, the "Da Animal" has finally landed… on the Rare Essence stage.
Killa Cal, who exited the What Band stage with a final performance just last week, has announced last night, WKYS's "The Ghetto Prince Show" that he will now be sharing the stage with the likes of Whiteboy, Shorty Corleone, GoGo Mickey, Blue-Eye Darryl, Mike Baker, Roy Battle, Ms. KeKe and BJ,  -aka- The Wickedest Band Alive.
Needless to say, it has been a very interesting week watching how it all played out, now lets just set back and watch how it grows.  Well… at least we know there's already a single ready and scheduled to be released on iTunes, entitle "You Not Ready".
Although the very first "official" performance with RE will be this coming Friday, January 20, the Chip Py video clip below showcases last Friday night's Tradewind's show as Cal momentarily steps onto the stage.