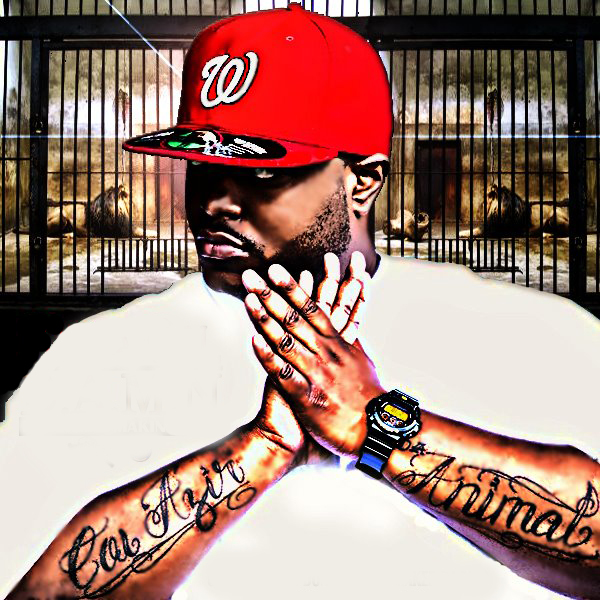 With 3 mixtapes released since August, and another All-GoGo live freestyle dropping this week (entitled "Wire To Wire"), Killa Cal has got to be one of the most watched, and possibly sought after, figures in the DMV right about now.
Killa Cal, who is a rapper for the What? Band, seems to be keeping himself pretty doggone busy these days. When not performing with his camp, he can be found just about everywhere… leaving no stone unturned.  Currently in stores now, Cal can be found featured on the releases of Suttle Thoughts Plaza 23 Anniversary, as well as the Rare Essence newly released PA #14.  He is also set to be featured on the soon to be releases coming from 3DB and Vybe Band.
He has guessed appeared on the stages of others, to include, Junkyard, Reazon Band, Black Passion and Dream Team Band.  To make it plane, if he hasn't graced the stages of almost every band in the game right now, he's damn sure working on it.
And if all that wasn't enough, just recently 93.9 WKYS posted their voting poll for their version of the Hottest DMV Rapper. Cal was slighted on the list. But by popular and unanimous demand, he was swiftly added.  So stay tuned…
Heck… how can you not like a cat that's so humble off the mic, but yet such an animal on it?
Stay updated with him at @Killa_Cal
WATCH VIDEO CLIPS BELOW:
—————–