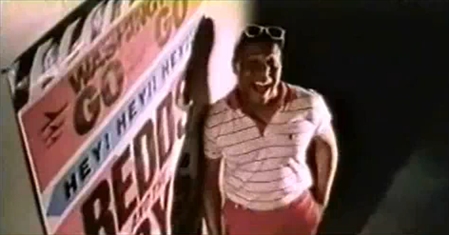 I believe this was actually around 1982 at the Atlas Theatre on H st NE. D.C. It's Redds on guitar and vocals, Shack on trumpet and vocals(who created the phrase "When you walk in the door and you come to Go-Go… ya say what? Hello! Hello! Hello!) Kevin Miller 'KO' on Sax, Lonell Tabs on Trumpet, CJ (Redds cousin) on Sax, Vincent Tabbs on Bass guitar, Leon Thurston on Fender Rhodes keys, Artie Cambell on String synth, Danny Peete on Congos and myself, Dwayne Lee on drums. [check out clip below]
Yes.  This is when Go-Go was played at a faster tempo and was mostly all original created music, grooves, vamps, chants and sing-a-longs with call and responses.
Around '82-'83 the very young Junk Yard Band use to open for us regularly at the Altlanic Skating Rink, and if you listen closely at the 2:00min mark of this song called 'Bop Gun', you will hear where they 'borrowed' the drum and congo beat for one of their biggest and most popular songs "Sardines and Pork and Beans."
At the very end of this song you'll also hear us go into one of our other songs called "Funk ya Body, Redds".  That particular beat has been used numerous times later on by other Go-Go bands, to include Experience Unlimited's "Shake It Like A White Girl", Little Benny and the Masters" Go-Go version of "Thong Song", and a few others.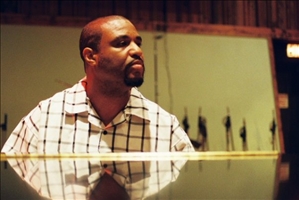 Redds was once a member of Rare Essence in their early days before going solo with his group Redds and the Boyz. He was the Funkiest guitarist I had ever heard and is still one of my biggest influences on the guitar, which I now play with Faycez U Know and GODISHEUS.
This line up of musicians (and still close friends to this day), pretty much all left the group around the same time due to outside Sharks trying to take advantage of mostly all teenagers at the time who were gaining a big buzz in the city and interest from Major Record Labels and movie studios, which by the way a movie "Good To Go" (or Short Fuse, as it was later called on video) loosely based on Redds and the Boys members, was was filmed a year or two after we had all left the group and were replaced by older more expereinced local musicians.
Go-Go music and Rap/Hip-Hop were fastly growing.  Street popular kissing cousins at the time the labels and even movie producers started to take notice of this new phenomenom, however Go-Go never really gain the notoriety as its cousin and did not fully materialize into what Hip-Hop has become so far.  Stay tuned!
These were the fun days.  Just a little background education for anyone interested.

Peace,
D.Lee?