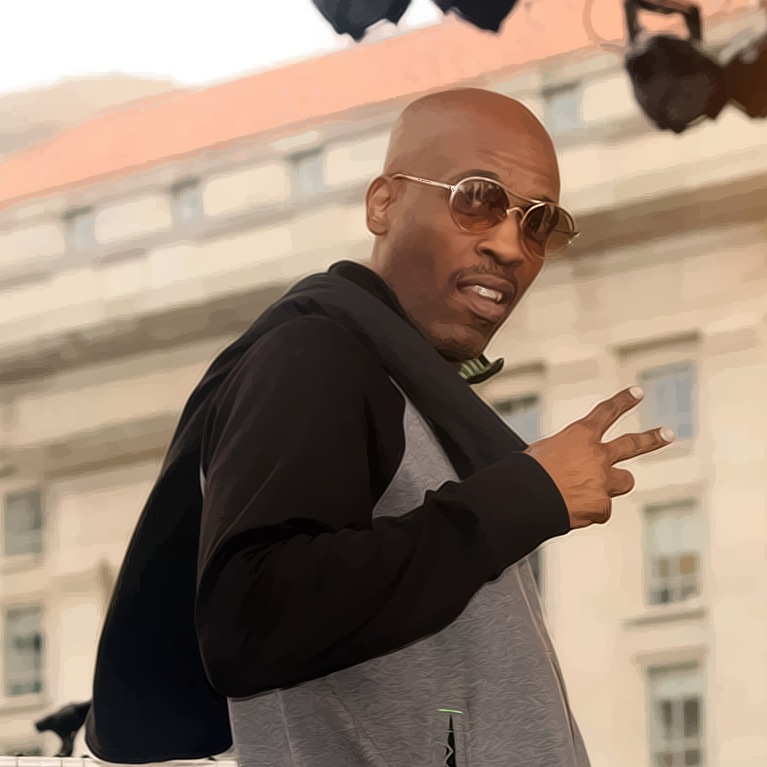 We are saddened to report the passing of musical legend Byron Jackson.
Byron, who was fondly known as "BJ" to the Go-Go music world and community, succumbed to his fight with cancer on Sunday, September 4, 2016.
Basically a child prodigy, Byron was the epitome of the word music even from a very childhood age.  He embodied it to the point where music was actually an extension of his spirit.  His soul embraced and it illuminated, especially throughout the Go-Go culture, where he shared with us over 30 years of that gift.  The better part of those 30 years were with the band Rare Essence, a stint with a few others such as DMI (Dedication, Motivation & Inspiration) and Icee Hott, and most recent of the past several years with Familiar Faces… later to become Team Familiar.  As well as passion work with gospel group Heaven Sent, WAMA Award winners GODISEUS, and production work with "The A Team" (a local studio band consisting of a few members from other bands across the city).
As I quoted some of the childhood memories shared with my cousin in my book (Take Me Out To The Go-Go), "Watching Bryon play on his guitar was like a private tutoring session for me that no one but me knew about, not even Byron himself. I would go over to his house and sit there watching him play, then I would go home, grab my acoustic guitar, and try to teach myself all that I just watched him do."
Not only was Byron a major player in the game of this music genre, he also produced several hit projects and artists, such as artist Vinne D's hit song "55 Dollar Motel," which was smash hit back in 1988.
As written on Facebook by long time band member Donnell Floyd, "I've known Byron Jackson since we were teenagers when I met him in an R&B band.  The first chance I got, I took him to Rare Essence (RE). He sat in for Ned on bass guitar. Soon after Ned came back, Byron made his way to playing the keyboards for RE. Over the last 30 years, we've been making great music together. His talent is unmatched!"
Not only was the Go-Go world blessed with Byron's musical contributions, but also many other artists across the nation.  To include on the list of national artists that he has toured and performed with are:  Rahsaan Patterson, Meshell Ndegeocello, Sunshine Anderson, Maxwell, Pure Soul, Arrested Development, Ledisi, Rachelle Ferrell, Lalah Hathaway and many others.  As a matter of fact, just a week ago he was in St. Louis performing tour dates with El Debarge… which actually turned out to be his final performance anywhere.
When asked why was he still performing going through so much pain during his treatment, Byron stated, "Because when I'm playing my music, I don't feel the pain.  Just the music."  That's just how much it embodied him.
I ask at this time that you please keep his daughters, parents, sister, family and a host of many many friends (that has touched) in your prayers.
Rest well… My Cousin… My HERO!! Til we meet again. Amen!
Funeral Service will take place:
Wednesday, September 14th
Reid Temple A.M.E. Church
11400 Glenn Dale Blvd, Glenn Dale, MD
Viewing: 9 am -11 am
Service: 11 am -1 pm.
CHECK OUT SOME OF THE CLIPS PROVIDE BELOW:

**Video footage property of Darrin X Frazier