History has been made. For the first time ever, two of the DMV'S premiere Go-Go bands teamed up and and dropped a banger for the masses to enjoy.  This collaborative venture from Rare Essence and Backyard Band resulted in a smoker entitled "You Can't Run From The Crank."  And let me put my stamp on it and be the one to tell right off the bat… this joint is straight FIRE!!!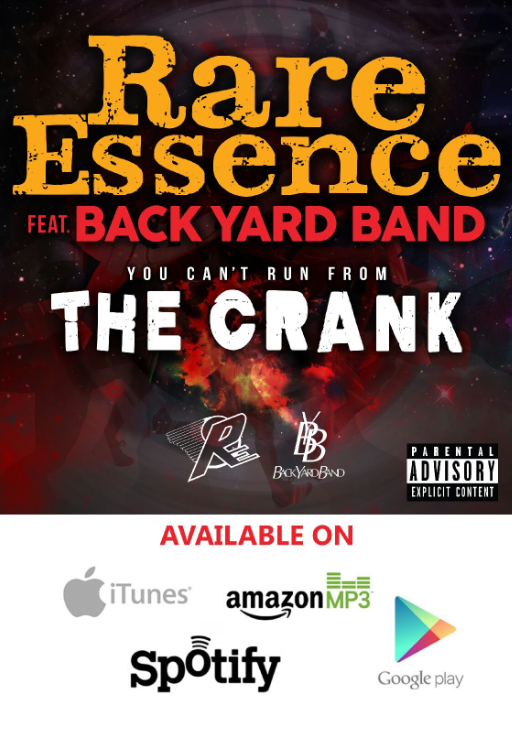 Now available on iTunes and Amazon!
And of course you can hear is spinning in daily rotation RIGHT NOW on TMOTTGoGo Radio!!!