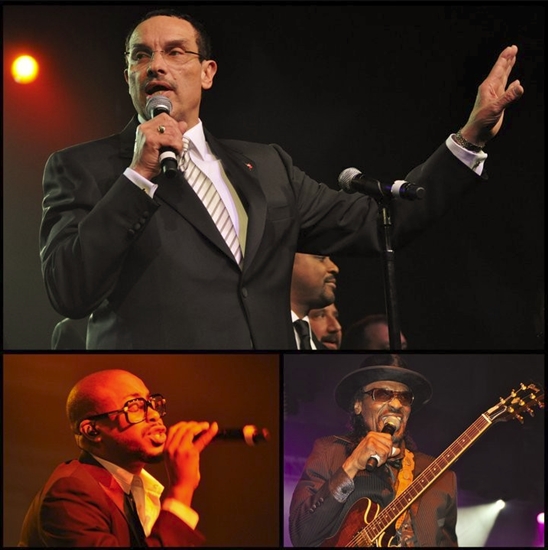 By Sidney Thomas | DC Music Examiner
DC Mayor Vincent Gray celebrated his inauguration with a little help from R&B superstar Raheem DeVaughn and the "Godfather of Go-Go" Chuck Brown. The inaugural gala capped an entire day of events which included a interfaith prayer service, and the official mayoral swearing-in ceremony.
The gala was held at the Washington Convention Center, and co-hosted by Big Tigger (WPGC) and Jamie Foster Brown (Sister 2 Sister magazine).
The evening kicked off with performances by The Yvonne Johnson Jazz Trio, the Style Band, DJ James Funk, and DJ Rico Anderson.
Raheem DeVaughn was up next and the DC native didn't disappoint. DeVaughn kept the audience (especially the ladies) entertained singing classic soul selections as well as his own material. The temperature rose in the ballroom as DeVaughn crooned his new hit "She's Single".
After Raheem DeVaughn's steamy set, the man of the hour – Vincent Gray – stepped on stage to introduce Chuck Brown.
Gray didn't keep his constituents waiting. "Wind me up Chuck", shouted the newly-elected mayor.