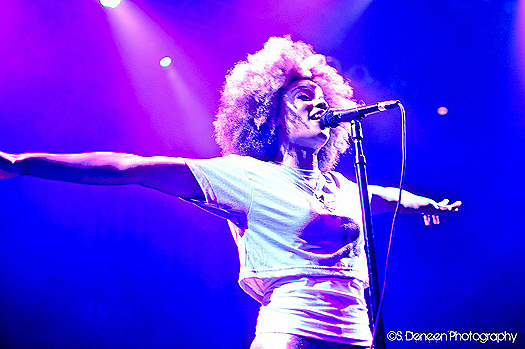 Reesa Renee has a boundless, compelling dynamism that grabs art-chasing hearts and music-loving minds.  Whenever she performs in the DC area, social media is all abuzz about how great her shows are.  Enjoying such strong audience love while pushing an album as solid as Reelease, Reesa Renee is well on her way to the career heights of her dreams.
It's a great feeling to meet a rising young star in one's hometown and actually believe in the person's talent as well as their ability to obtain large-scale popularity beyond the regional borders.  The feeling gets better over time when such an artistic whiz kid comes up in the entertainment game paying dues, earning stripes, and overcoming the fears and doubts that threaten to tank many up-and-comers.  Reesa Renee has the thing, the it factor, the je ne sais quoi that makes her the type of artist we want to root for—not just because she's from the DC area, but because of the magic that surrounds her.
Reelease's musical journey does rep for DC, but the album itself proves to have all the appeal of an international pop sensation.   Students of the DC music scene would pick up on a few go-go elements that those unacquainted would not, but Reesa Renee doesn't count on the local flavoring to separate her project from other artists'.